The Maestro Speaks
Arguably the greatest rock guitarist in the continent, this legendary musician has been the heart of Bangladeshi rock music for more than 25 years his evergreen persona. Recently having celebrated the Silver Jubilee of his band LRB, the maestro dropped by for a chat with us. He opened up about his journey and voiced his opinions on the current music industry. Star Showbiz is proud to present this exclusive interview with the legend himself, Ayub Bachchu.
LRB has just celebrated its Silver Jubilee. Tell us how it feels, having gone through such a memorable journey.

I actually feel 25 years younger after this to be honest. There is a lot more to come and we are releasing some new songs digitally very soon. Hopefully, you will see a lot more from us in the near future.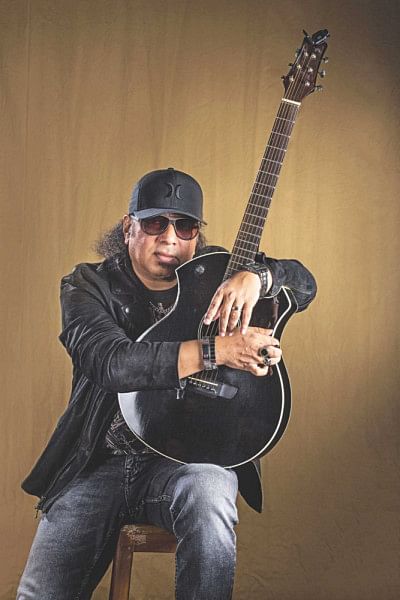 With you being in the forefront of the Bangladeshi music industry for years, how much do you think it has changed? 

Look, change is inevitable. Speaking for myself, it was an extremely bold step to choose to do music for a living at my time because music was condescended upon as a means of living. As time passed on, everything became easier due to digitalization and online platforms. You can get everything online now, whereas it was not nearly as accessible at that time. I will say that it is still very difficult for new artists to earn a good living by just doing music. I even tell my children to concentrate on studies first, and then look to do music. Even though they are very talented, I will not let them go through the struggles that I myself went through.
Do you think that your successors, the young artists and musicians of our country have been able to keep the magic alive? What do you think needs to change in the industry? 

There are amazing artists out there who are doing very well in their respective genre of music. All they need is some support from the electronic and print media. When we started out, band music was relatively new and had a lot of novelty to it. The novelty has worn off, and they have to work even harder to keep the respect of the platform which we had established in our time. The talent is obviously there, but some of our age-old habits need to change. For example, a lot of our TV channels are following this "Live Band Show" formula.  In my humble opinion, there has to be variation in both the style and presentation of these shows to keep the audience interested. Along with that, the host/anchor of the show has to at the very least have basic knowledge about the band or artist that they are hosting, as it is a disrespectful thing for the artists if they don't. People are way too smart now to overlook these kinds of blunders, and they will simply change the channel if something is up to the mark. One thing is for sure, we cannot overlook our new generation as they are the ones who will move us forward.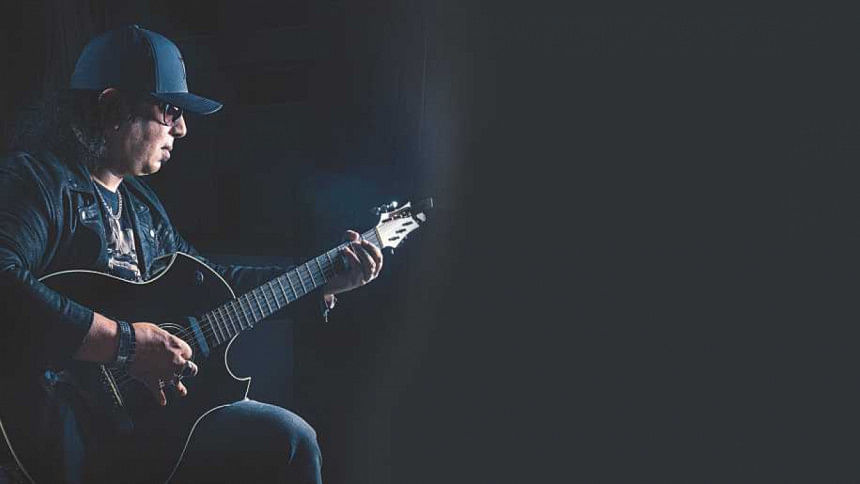 When are we getting another physical album from LRB?

Not any time soon, I'm afraid. As you know, piracy is a big issue in our industry, and it has already created massive losses for artists. With the implementation of digital paid downloads, the problem has lessened to a certain extent but it still does not have a complete solution. I do believe that one day our authorities will resolve this problem completely. 
LRB has a lot of legendary songs, are there any interesting stories behind some of them?

I do not know if you will believe it or not, but our most popular song "Cholo Bodle Jai" which everyone listens to is actually the rough draft! I had written this song and sang it in one take. I was told that we would revisit this and do a final version, but we never got around to it. Almost all of the songs that I did had an interesting story behind it, which will take a long time if I were to say them right now! 
Is there any message that you want to pass on to potential musicians?

I would like to request you to never give up, and be dedicated and respectful to whatever music that you want to do. I would also urge the senior musicians to encourage and appreciate whatever they do, as they are our future. 
by Rafi Hossain and Sadi Mohammad Shahnewaz