LP to perform at Chester tribute
Linkin Park will pay tribute to their late singer Chester Bennington with a tribute concert in Los Angeles. The 'one-night-only' event will feature the five surviving members performing together for the first time since Bennington's July 20 death.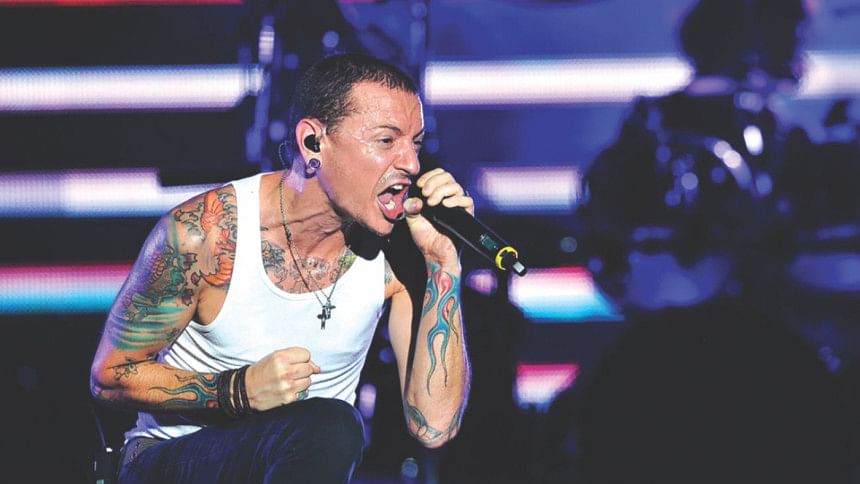 The concert, set for the Hollywood Bowl on October 27th, will raise money for Music for Relief's One More Light Fund in memory of Bennington. Check out Linkin Park's website for full ticket information.
Linkin Park also released a video for "One More Light", the title track of the band's latest LP. The Joe Hahn-directed video focuses on Bennington both onstage, where he's surrounded by his legions of fans, as well as the singer backstage with his band mates.
Source: Rolling Stone