76th Death Anniversary of Rabindranath Tagore
The genius of brevity
Inspiration behind Tagore's shorts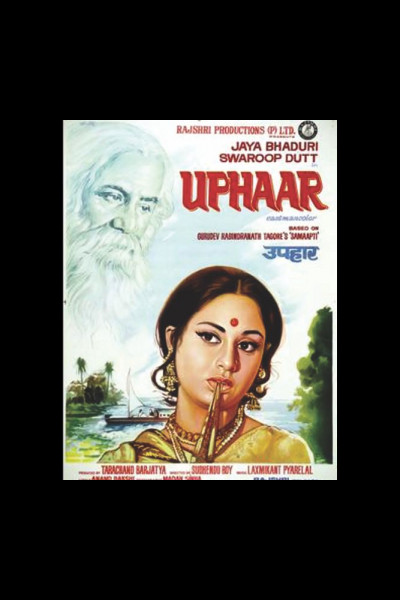 Poet, lyricist, bard, novelist, essayist, dramatist … there was no territory of literature that Rabindranath Tagore did not leave his mark on. But of his works of prose, his richest contributions are probably in short stories; it has been said over the years that it was Tagore who shaped the literary genre in Bangla. The lyrical, rhythmic pieces, that dealt with the simplest of themes and yet struck the strongest of chords -- be it in "Kabuliwala", "Chhuti" or "Samapti", he expressed the exuberance of childhood and heart-sinking tragedy with equal finesse. His collection of short stories, "Golpoguccho", also contains the back-story of how he came upon some of his short stories. Here are a few:
Tagore wrote "Postmaster" while at his Shahzadpur Kacharibari (in Sirajganj), where there was a post office at the ground floor of it. Tagore befriended the postmaster and the two spent time together regularly. The protagonist of the story was inspired from his friend, as was the plot, from his experiences.
When Tagore was young, the room he slept in had a skeleton, that of a woman. However, it did not bother him as a child. But years later, when there were guests at his house, Tagore had to sleep in his old room, and was awakened deep into the night by an eerie feeling of a woman walking around his mosquito net. Despite being spooked out, he found a plot in the incident, and that is how "Kongkal" was written. Meanwhile, the story behind "Jibeeto O Mrito" was also conceived late one night, when Tagore woke up in the middle of the night, and mistaking it to be just before dawn, went on his usual walk on the rooftop when the clock struck two. He felt as if he was haunting the house; that he was not alive, but only a spirit, and decided to pen it down. Another one of his horror stories, "Master Moshai", was made up on the spot, when he went to visit the queen of Cooch Behar, Suniti Devi, on an invitation, and the queen, convinced that Tagore had seen a ghost, insisted on his relating a haunting experience. The story was received so well by the audience that Tagore decided to write it down.
Another short story of his, "Durasha", was also written on that trip, when Suniti Devi proposed that a story be written in collaboration within a group, where each participant adds a line to the story. But after Tagore started – with a woman crying by the Darjeeling-Calcutta road, no one seemed to come up with the subsequent plot, and Tagore himself completed it.
"Khudhito Pashan" was written when Tagore visited his brother Satyendranath, posted in Ahmedabad as an officer in the Indian Civil Service. His residence there was in Shahibag, in an old palace. When his brother would leave for work, Tagore would roam the halls, awestruck by the marvel of history that still stood there. The place-setting inspired him to write the story.
"Samapti" and "Chhuti", two of his classics, were also written at Shahzadpur. In front of his Kacharibari was a small dock where passenger boats would stop. One day, he noticed a young girl who would come to that 'ghaat' sometimes, with her hair cropped short and bright eyes that sparkled with intelligence. And then one day he saw the girl dressed as a bride, leaving on a boat. The thought of such an exuberant, energetic soul having to settle into a different role saddened the bard, and the character of Mrinmoyi was written. And then there was a young, mischievous boy that he noticed there, who jumped from one boat to another, and watched boatmen at work. Suddenly, he started rolling down tree logs kept on the river-bank. But a little girl came and sat on one of the logs, and after failing to get her off it, the boy pushed the log over along with the girl. The girl, in tears, retaliated with a slap to the boy's face, and that is how the character of Fotik was inspired.
---
BSA's programmes shed light on Tagore and Bangabandhu
Staff Correspondent
Marking the 76th death anniversary of Tagore, Bangladesh Shilpakala Academy (BSA) has arranged a discussion and musical programme at its National Music and Dance Centre auditorium today at 6:30pm. The programme titled, "Rabindranath O Bangabandhu",   will have writer-educationist Dr. Hayat Mamud as chief discussant. BSA DG Liaquat Ali Lucky will preside over the programme.
Child artistes of BSA will set the musical event with a choral rendition of songs "Tumi Je Surer Agun" and "Akash Bhora Surja Tara". Artistes of the Department of Music of Jagannath University, Govt. Music College, Rabindra Sangeet Shilpi Sangstha and Rabindra Sangeet Sammilan Parishad will present choral songs while Tagore singers --Anima Roy, Kamalika Chakraborty, Nusrat Bintey Noor, Sajed Akbar, Salma Akbar, Mohiuzzaman Chowdhury Moyna, Shama Rahman, Fahim Hossain Chowdury and others will render solos.
Noted elocutionists--Syed Hasan Imam, Jayanta Chattopadhyay, Kristee Hefaz and others will recite Tagore poems at the programme.
Besides, to pay homage to the Father of the Nation Bangabandhu Sheikh Mujibur Rahman on his 42nd death anniversary, BSA is organising a month-long programme "Shilper Aloye Bangabandhu". Fine Art Department of the academy arranged a two-day (August 4-5) art camp at the National Art Gallery Plaza where noted and promising artists -- Abdul Mannan, Alakesh Ghosh, Ahmed Shamsuddoha, Jamal Ahmed, Shahjahan Ahmed Bikash, Aloptogin Tushar and others took part. The month-long arrangement includes a 15-day (August 1-15) children art competition at all the metropolitan, district and upazila level academies of BSA, a month-long (August 1-31) portrait and painting exhibition of Bangabandhu at Gallery 5 of BSA, a two-day (August 15-16) discussion and cultural event focusing songs with choreographies written on Bangabandhu at National Theatre Hall of BSA and a three-day (August 17-19) staging of Liberation War plays dedicated to the Father of the Nation at Experimental Theatre Hall of BSA.