"Music is a wonderful means of cultural diplomacy"
– Mikael Hemniti Winther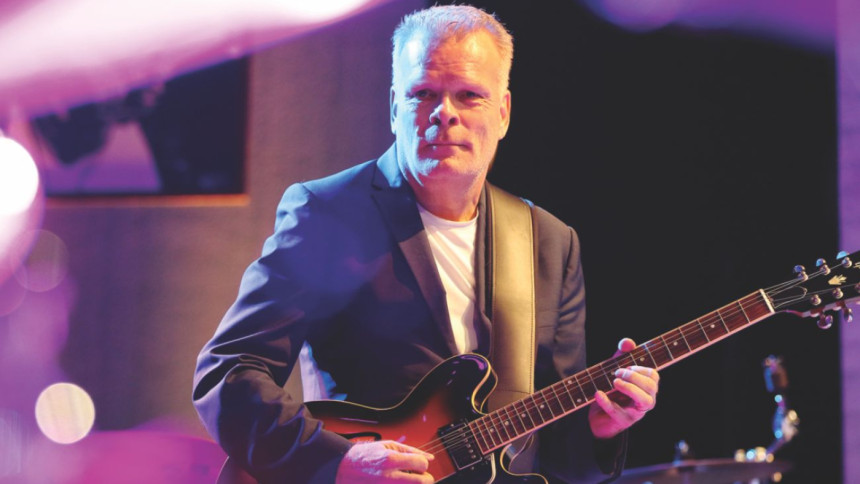 Danish ambassador in Dhaka Mikael Hemniti Winther is a connoisseur of art and culture. He is a musical soul, and is known to be admired by musicians in Dhaka and around the world. The ambassador, also a keen guitar player who writes, composes, and performs around the world, is a surprise addition to this year's Dhaka International Folk Festival, to be held November 9-11 at the capital's Army Stadium.
"For the Folk Fest, I will have Thailand-based French pianist Frank Herrgott performing with me. I will perform my own song written for the people of Bangladesh, 'Seeing Dhaka', which I have already performed on Bangladeshi television. We will also play a few songs from American songwriters that I admire – including my hero Tom Petty, who passed away only a few weeks ago. I will perform the songs on the acoustic guitar in order for me to match the 'folk music theme' and I hope that with the dynamic support from Herrgott that we can catch the audience with perhaps lesser-known songs but with some new and dynamic interpretations. I am so excited to be playing this festival for the first time and I hope that the audience will receive me and Herrgott with curiosity and support our musical efforts," added the musician.
In a bid to promote art and strengthen the relationship between artists across borders, the ambassador had arranged the Art Weekend 2017 at the Royal Danish Embassy in Dhaka earlier this year.
"I am privileged and blessed to receive a warm welcome as a musician," says Winther, who performed at last year's Jazz and Blues Festival in Dhaka.
"I am strongly inspired by British and American blues and rock music. When I played at the Dhaka Jazz and Blues festival 2017, I played two songs with a full band that was blues and jazz oriented, so I chose songs that had a lot of improvisation in it and I used the electric guitar to match the famous Danish saxophone player, Jakob Dinesen to be able to duel and improvise with him," said the ambassador. 
As an ambassador, Winther has to travel across the world and meet diverse people, and staunchly believes that music plays an important role in shaping cultural diplomacy.
In the realm of music, he is inspired by many artistes: "I am basically a guitar player and singer. I am greatly inspired by David Gilmore of Pink Floyd, Eric Clapton, Robert Cray, Jim Henry and many Western musicians and guitar players. I also get inspiration from music on my travels. Even though I cannot play local instruments but I try to understand what types of music and instruments are played in these areas."
About fitting in time for music, the ambassador said, "Of course as an Ambassador of Denmark, I have a full time job.  But music has always been my passionate pastime. I started it very seriously in Vietnam back in 2001 when I met a fellow diplomat from UK. We formed a rock band with professional Vietnamese musicians, and performed at clubs and hotels. That gave us a lot of confidence and exposure. Later, I moved to Thailand where I spent six years as ambassador. I was also familiar with lots of skilled musicians there, but couldn't form a band due to work pressures."
On Bangladeshi musicians with proclivity towards western music, the ambassador said, "Your music and ours have a close affinity. I have had the wonderful opportunity to play one song with the famous Bangladeshi band called Souls."
Elaborating on his dream on the musical front, Winther said, "My dream is, of course, to get close to musicians here in Bangladesh and play more for Bangladeshi audience."
"I would like to thank the people of Bangladesh for all the support and interest they have shown in me, my wife and Denmark. I hope Bangladeshis find that Danish people are friendly and warm, and that we are kindred spirits in our hospitality," concluded Winther.