THE WEEKENDER
My fans don't know that I'm a good cook…
Nusraat Faria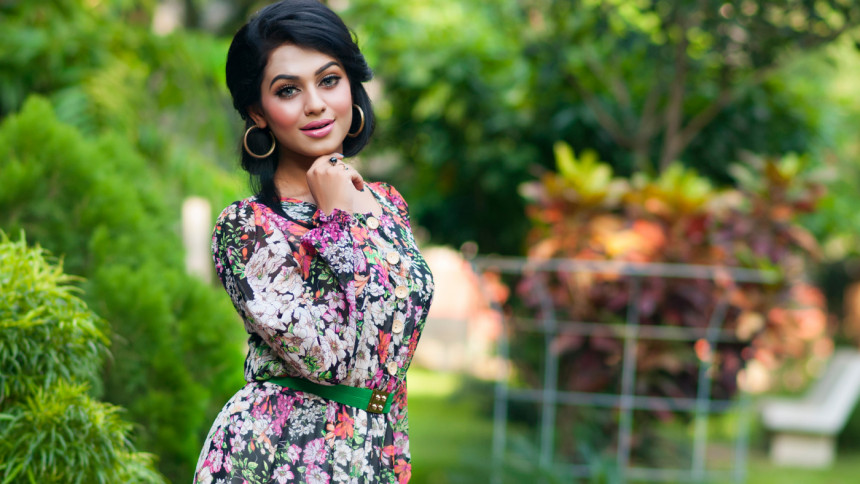 Popular actor Nusraat Faria has already created great waves with her glamorous appearances in film, making her a much sought after-personality. Amidst busy shooting schedules for "Dhat Teri Ki", today marks the release of the actor's new film "Premi O Premi". In a conversation with The Daily Star, Faria opens up about her life outside the limelight, and more.
What's your favourite way to spend a weekend?

Nusraat Faria: Honestly, I don't really have proper weekends, but if I do have time off I'd like to spend an extra hour at the gym.
Do you have a hidden talent your fans don't know about?

Nusraat Faria: My fans don't know that I'm a good cook. I can cook pretty much every dish in the Bengali cuisine. My family members are big foodies, and that is how my interest in cooking began. Most people see me and they don't take me for a girl who enjoys such a thing!
What is the best way to cope with stress?

Nusraat Faria: I'm a caffeine freak, so when I'm stressed out I drink a lot of coffee. Exercise and a lot of meditation also helps in getting rid of stress. If I have the time, I turn to dancing.
Apart from acting, is there something you enjoy that you would like to do seriously?

Nusraat Faria: Yes, there are a lot of things. People don't know that I used to be a classical dancer, and I always had a dream of opening my own dance school someday. I am also a law student, and perhaps in the near future I might turn to working in a law firm.
What is your favourite holiday destination?

Nusraat Faria: London. I don't know why, but I find the place very soothing, and I love London summers. And since I love the boutique culture, it's my favourite destination to shop.
Is there an actor or actress you admire?

Nusraat Faria: Priyanka Chopra. I follow her closely, not just on the screen, but also her social media to see what she is up to.