'Doctor Strange': First teaser introduces Magic Side of Marvel Universe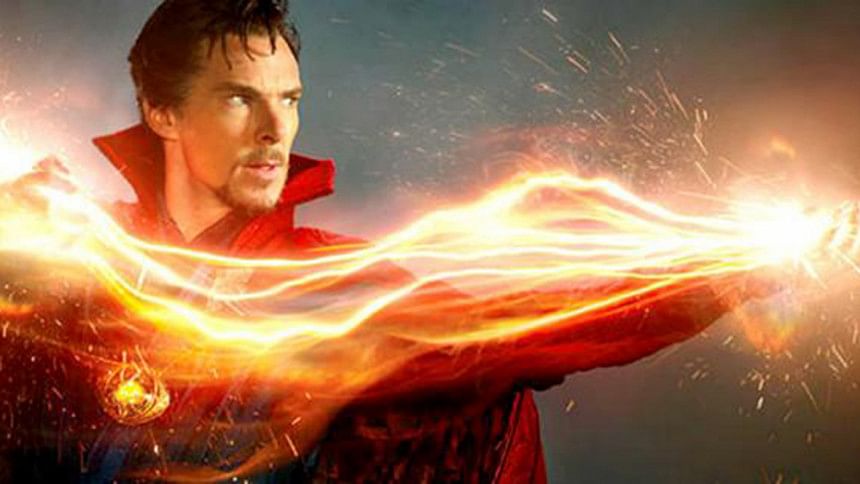 Marvel Studios has released the first teaser trailer for Doctor Strange, bringing literally a new dimension to its lineup, reports The Hollywood Reporter.

Starring Stan Lee and Steve Ditko's self-styled Sorcerer Supreme to the big screen for the first time, with Benedict Cumberbatch in the title role, it breaks the straight-ahead superheroics of Captain America, Iron Man and The Avengers to offer an existential edge. It's the story of a surgeon who finds a new purpose in life, a grander cosmic destiny, following a traumatic accident.
Also starring in the Scott Derrickson-directed feature are Tilda Swinton, Chiwetel Ejiofor and Mads Mikkelsen. The movie will release on Nov. 4.
The trailer debuted on ABC's Jimmy Kimmel Live on Tuesday as part of the show's Marvel Week, which kicked off on Monday night with Captain America: Civil War stars Chris Evans, Sebastian Stan, Paul Rudd and Anthony Mackie.