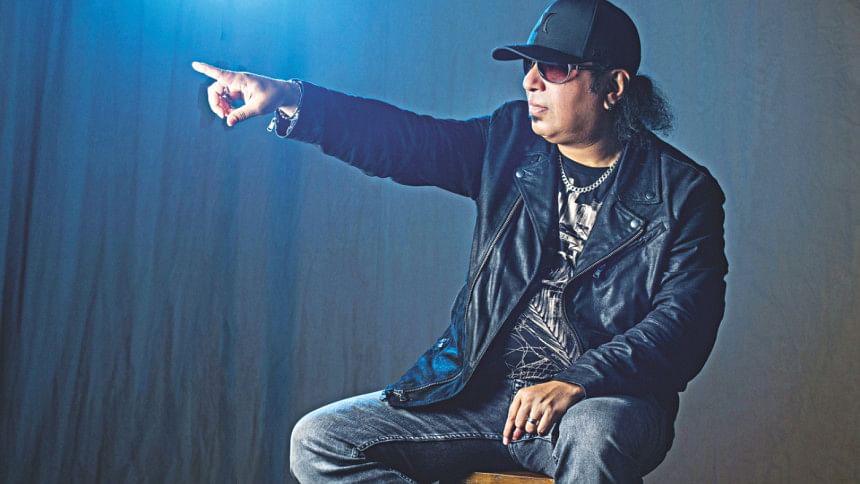 "Ekti Kishor Chele, Ekaki Shopno Dekhe
Hashi aar Gaane, Shukher Chobi Aanke"
Translation: A teenager he is, he dreams alone
Etching a portrait of happiness, with his laughter and tone.
Today marks the birthday of one of the greatest musicians to touch Asian soil, Ayub Bachchu. This is his first birthday since his untimely demise. His contribution to the music industry cannot be understated -- any youngster who picks up the guitar today is bound to be directly or indirectly influenced the maestro who uplifted the status of the instrument itself in Bangladesh.
When LRB first released its self-titled double album in 1992, it brought to the forefront the unsung hero, who had been weaving magic with his guitar for a multitude of big-name bands for years. LRB, or 'Love Runs Blind', was his calling to become a figure that is larger than life: a maestro, a legend.
To this date, he remains one of the few musicians whose popularity refuses to wane, whose lyrics are sung emotionally by each person who with minimum idea about Bangla music.
Whether it is with Cholo Bodley Jai, Hashtey Dekho Gaite Dekho, Rupali Guitar, Ekhon Onek Raat or any of his blockbuster hits, he will live on through every guitar solo he has played, every word he has sung, and every soul he has touched. Ayub Bachchu's name will live one as long as the Bengali language itself exists. Happy Birthday, Maestro.