Chattogram's final tribute to THE MAESTRO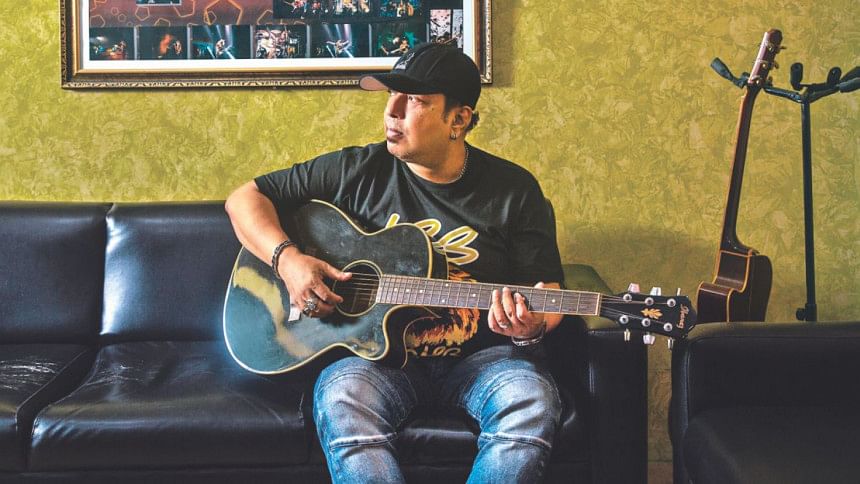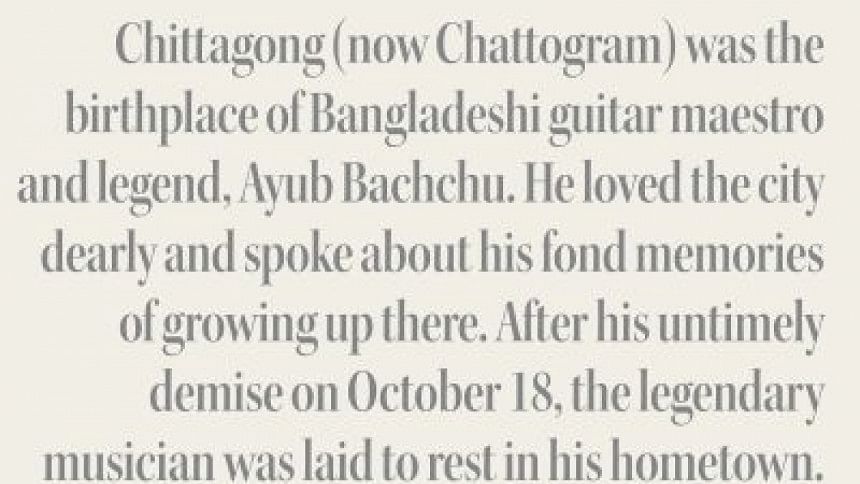 Chattogram City Corporation Mayor, A J M Nasir Uddin received Ayub Bachchu's body at Shah Amanat International Airport at 10:55 am and escorted it to the Balur Math area of Purba Madarbari in the port city, where hundreds of people gathered to see their favourite artiste for the last time.
Musicians and cultural activists of Chattogram, who shared the same roots with the legend, mourned his demise. If this loss is heartbreaking for Bangladesh, it is more so for them, as they had shared the same journeys on their path to recognition.
"Bachchu bhai taught me to play guitar," said Partha Barua, Souls' vocalist and guitarist, "he brought me to Dhaka so that I could build my career there. I will forever be grateful to him for what I am today. I've lost my guardian."
Golam Rahman Romel, LRB's drummer, was seen breaking into tears, "He always said that 'the show must go on'. However, I don't know how we will carry on without him."
"I never had to show him something twice," said Jacob Diaz, long time mentor of Ayub Bachchu and Blue Birds, the first all-female band in Bangladesh. "He used to come to me everyday in his teenage years. Such enthusiasm is really rare. There will never be another one like him."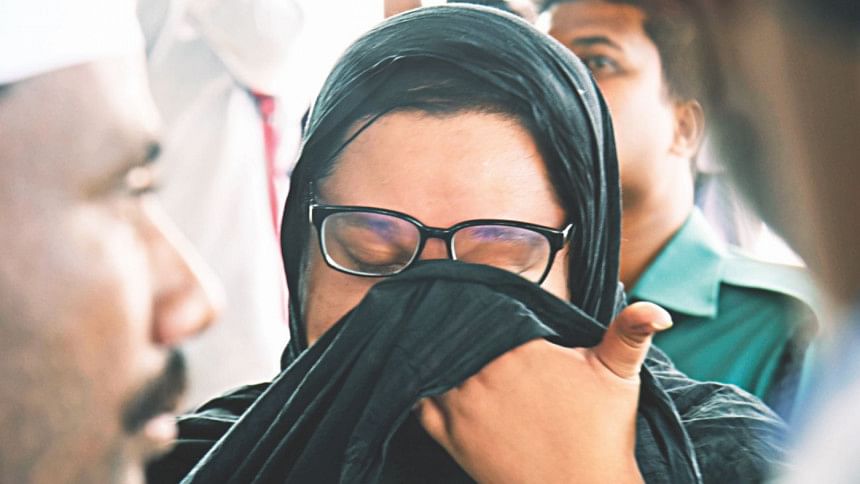 Singer- songwriter Ahmed Razeeb said that the most ideal way to honour Ayub Bachchu would be for contemporary musicians to carry his work forward. "He was vocal about artistes' rights and the abolishment of piracy. We, the musicians should carry on the same protest. He left us his legacy and it should be preserved." he said. 
The maestro's body was taken to Jamiyatul Falah Jame Masjid at around 2:45 pm for a second Namaz-e-Janaza after Asr prayer.