Short film festival in port city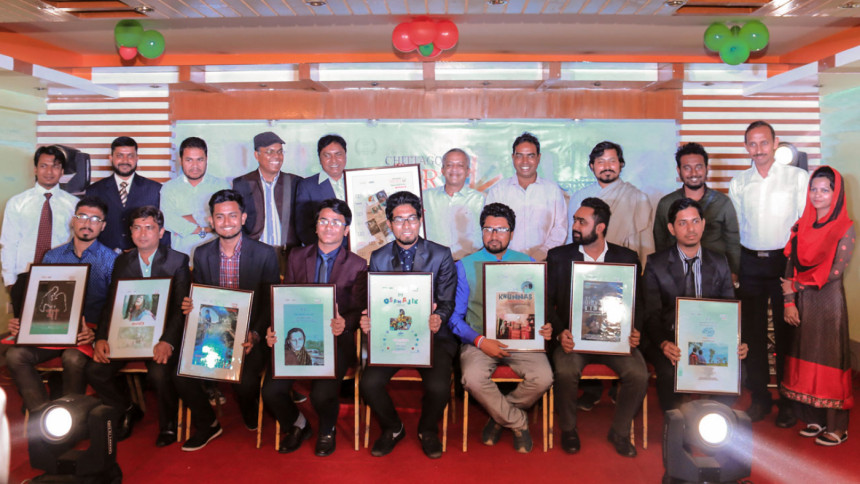 With a view to produce young talented filmmakers, a 15-day film festival was inaugurated at Chittagong on Sunday.
A total of 10 short films of young filmmakers are being exhibited in the festival at Theater Institute Chittagong till January 25, apart from a five-day training workshop for aspiring filmmakers from January 12-16.
The festival is organised by Chittagong Short, an organisation of young filmmakers, in association with local Daily Azadi.
The inauguration ceremony was held at the Chittagong Press club on Sunday. Chittagong Short founder Ismail Chowdhury said this year the motto of the festival is "Cinema for Humanity". He said the festival will provide an opportunity for young filmmakers to learn about filmmaking and would broaden scope for a change in the industry for betterment.
Young filmmaker Raihan Rafi said the young filmmakers would make good films in future and represent the country in the international arena. "We are getting one or two good films every year in the present condition of our film industry. The festival would motivate young filmmakers to make more good films", he hoped.
Among others, Wahed Malek, managing editor of Daily Azadi was also present.
The ten films that would be exhibited in the festival are "Pinjor", "The Wheel of Life", "Shopner Shikore Holud Collage", "Maa", "Kolaboti", "Kunnas", "Obosthan", "The Load", "Osamajik" and "Akash Neel Er Khoje". Besides, Screening of Chittagong Short documentary on "Hajar  Bochorer Chattagram" would also be held on January 25.