"I've been fishing for more than 20 years"
…Riaz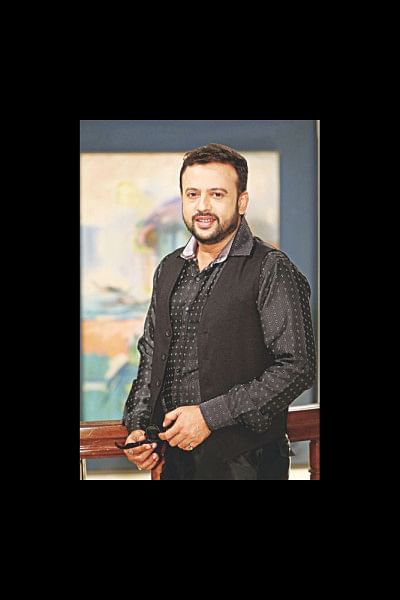 Although Riaz is rarely seen on the big screen these days, the actor remains one of the industry's iconic heroes. The actor took Dhallywood by storm and appeared in over a 100 films, and has won three National Film Awards. In addition to his acting prowess, the star is also noted for his business acumen and has led a number of ventures in different industries, and is also a trained pilot. In a recent conversation with The Daily Star, he reveals yet another surprising passion, and more.
What do you like doing on your day off?
Riaz: Usually I spend it with my family and kids, but if I have extra time I go angling with friends. My favourite fishing spots are Pubail and Gazipur, where they have a big pond, but sometimes I go out of the country, such as Bangkok or USA. I've been fishing more than 20 years, and there is nothing more relaxing in the world.
What was your last fishing trip like, and what do you enjoy most about it?
Riaz: Last time was in December, when I went to fish at a lake in Pubail with my friends. We had plenty of catch, around 20-25 fishes, some weighing up to 5kg which made us all quite happy. When you wait for the fish to bite the bait, there is a moment of tranquility and quietude, and an acceptance for things to happen when they do. The most exciting moment is the tug of war once the fish is hooked, and you don't know whether you'll win the struggle. The fish may break the line and escape, or you may triumph and catch it in your net. On these trips we don't like the fuss of barbecues; we are just too busy fishing. But I do have plans to take my family along soon, during which we'll have a cook out.
What is your favourite place to retreat to?
Riaz: That would be my home.
What are you currently working on?
Riaz: I am not taking film offers as the moment -- I don't feel the market is quite right yet. I am quite busy with my firm, which is a 360 degree communications agency called Pink Creative, where we offer business solutions to banks and other corporate offices.
And finally - what resolutions do you have for the New Year?
Riaz: I'm not really one to set any resolutions, because there is no way of knowing what happens next in life. I like to take each day as it comes.