The beauty of birds
"A Birdland Called Bangladesh" on display at BNM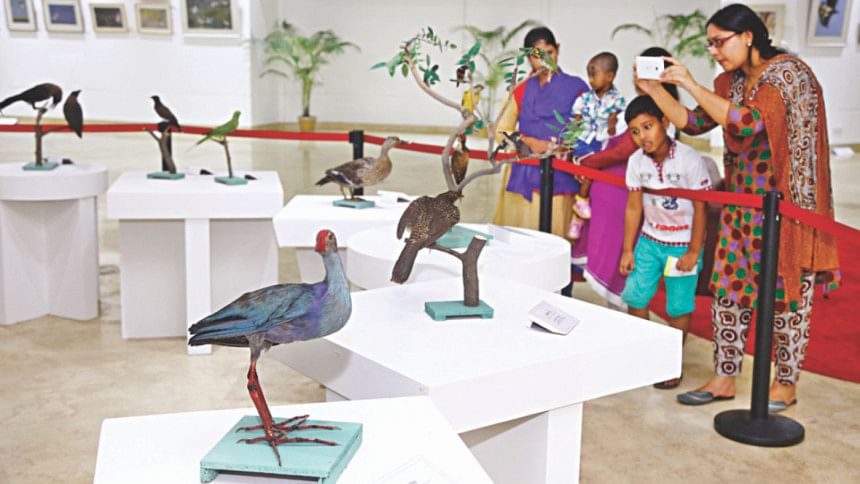 "A Birdland Called Bangladesh", a group photography exhibition featuring photos of birds, is on at the Nalinikanta Bhattasali Gallery of Bangladesh National Museum (BNM).
The exhibit, jointly arranged by Bangladesh Bird Club and the National Museum, was inaugurated on Friday (December 4) at Poet Sufia Kamal Auditorium. Noted artist Hashem Khan and celebrated singer Rezwana Chowdhury Bannya inaugurated the exhibition. Faizul Latif Chowdhury, director general of BNM, presided over the inauguration ceremony, while Dr. Niaz Abdur Rahman, president of the club gave the welcome speech. 
As the title says, exhibition is all about birds — of different colour, different species, and different sizes — and its beauty. 
Starting from the House Crow to Asian Koel, Coppersmith Barbet, Common Coot, Black-rumped Flameback, Eurasian Curlew, Blue Rock Thrush, Common Moorhen, Jacobin Cuckoo, Asian Palm Swift, Mountain Imperial Pigeon and Purple Swamphen, the exhibition boasts 102 photos by 46 members of the club.
There are also photographs of birds which are rarely seen nowadays and which are on their way to extinction. Beside the exhibited photos, mounted taxidermies of a number of birds are also in place for the audience.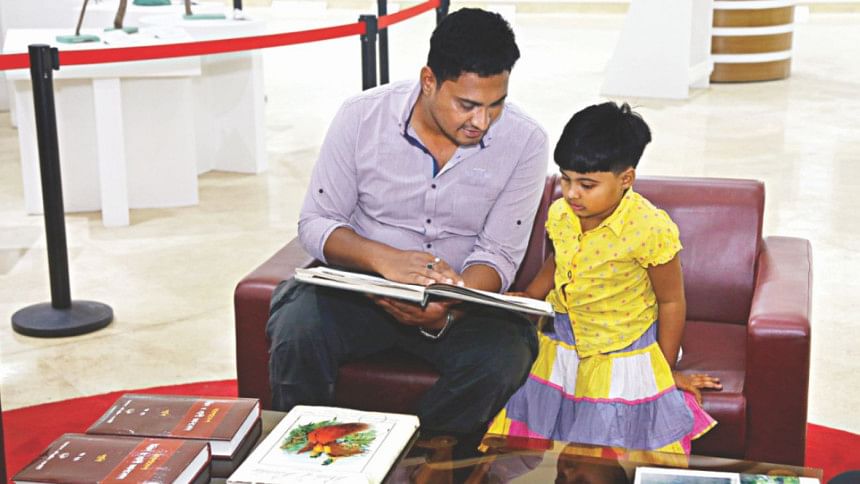 Birds are colourful and magnificent signifying beauty and free spirit. The exhibition is just a snippet of what birds look like when they roam around freely amidst nature.
The exhibition is not only displaying photos of birds that belong to this land, but also it is working as a strong medium to raise awareness about the conservation of our birds.  
Curated by Enam Ul Haque, the exhibit will run till December 11 from Saturday to Wednesday at 9:30-4:30pm and on Friday from 2:30-7:30pm.