Mim turns journalist for "Pashan"
Saikat Nasir's film to hit theatres March 23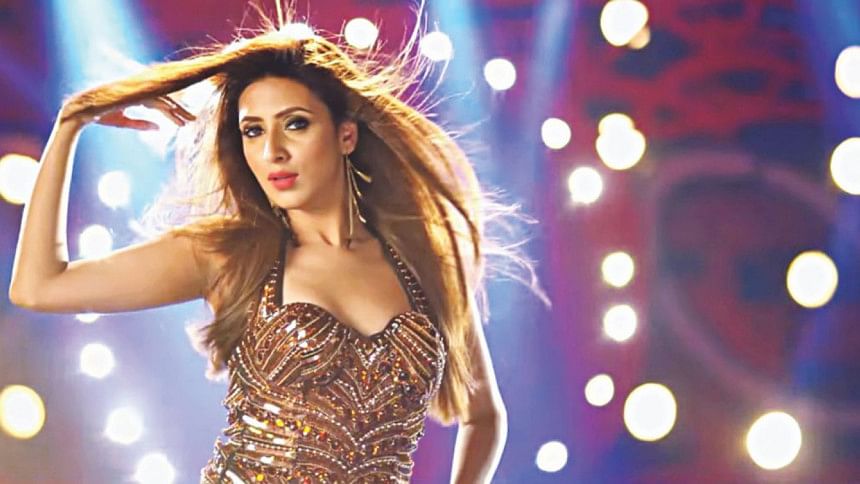 Bidya Sinha Mim-starrer new film "Pashan" releases on March 23. Popular Tollywood actor Om has donned a role opposite Mim, who will be seen as a female journalist in the movie. "This is a new experience as I slip on the role of a journalist. The role was a challenging one; but I enjoyed playing it," said Mim.
Saikat Nasir has directed the Bangladesh-India joint production film that also includes Misha Sawdagar, Mizu Ahmed, Shimul Khan and Bipasha Kabir in the cast. "I hope the filmgoers will come to the movie theatres as it is a film based on action, comedy and fun," added Mim.
As part of the film's promotional campaign, a dance number from the film, titled "O Rani", was released on producer Jaaz Multimedia's Youtube channel on Monday.
At present, the actress is in India shooting for another joint venture film titled "Sultan". Popular actor Jeet is enacting the role of an advocate opposite Mim, in the film.
Mim's last big screen appearance came last month, opposite Shakib Khan in "Ami Neta Hobo".