Some people are trying to sabotage my reputation: Shakib Khan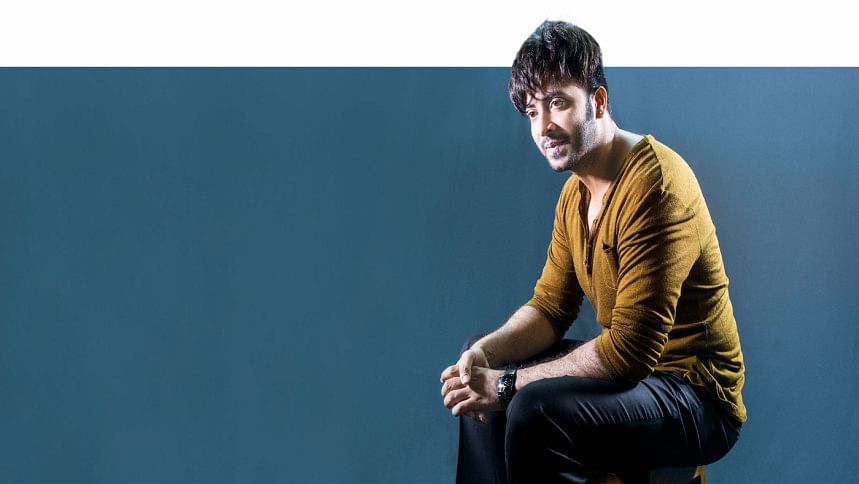 Superstar Shakib Khan is currently in the USA, planning his upcoming projects. However, rumours about his permanent stay there surfaced in the last few weeks after the actor departed from Dhaka in November.
He spoke to The Daily Star about his upcoming releases, and more. 
A senior film director has been talking negatively about you. What is the reason behind it?
After I came to the US, I noticed that some individuals from the film fraternity started spreading rumours about me. A senior filmmaker has also criticised my choice of coming to America.
I feel they are taking advantage of my absence but as far as I know, we have no personal disputes.
Are you looking to take legal action against such individuals?
Not just for such cases, but my lawyers take care of all sorts of issues that require legal guidance or involvement. If something extreme happens, they will opt for legal actions on my behalf. I feel  some people are trying to sabotage my reputation.
One other senior director said he plans to make your biopic. What is you take in this regard?
I don't know anything in this regard. However, if someone wishes to make a biopic, they have to seek permission from the person in question, or their family.  But I was not approached for any kind of permission.
I also wish to know, who is writing the screenplay for the production? Not everyone is able or should be allowed to work on the screenplay of a biopic. Having the right, verified information is very important. Like I said before, this is all part of a plan against me.
How are you spending your time in the US?
I was busy with some film related events for the first few days. Now I am in talks for a few new projects. Other than that, I am following my usual routine.
I go to the gym in the morning, and then get busy with meetings for new films. Some of the films that I have been approached for are very promising.
I have come across a lot of familiar faces from my country here too.
What are your views about Hollywood? Are you visiting the movie theatres?
Hollywood seems like a dreamland. They have a lot of resources and are very technologically advanced. Bollywood artistes are yet to make an impact here, and our industry is even further down the line. I have watched a few Hollywood and Bollywood releases in theatres here in the US.  I have realised that the audience now looks to be entertained. Viewers now want to stay away from depressing, sorrowful stories.