Bobita celebrates her birthday in Canada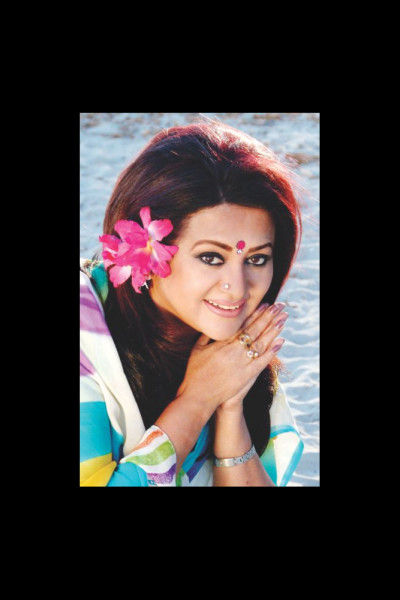 Celebrated film actress Bobita observed her birthday today (July 30) with her son Anik in Canada.
Over the phone Bobita happily said, "I spent my birthday with my son. I also spent Eid with him in Canada. I have many accomplishments and there's nothing more to expect from life. I pray to the Almighty to give me the courage to stand beside the people the rest of my life."
Meanwhile her elder sister Suchonda and younger sister Champa wished Bobita over the telephone.
Starting from the 1970s till 1990s, Bobita's strong onscreen presence established her as one of the leading actresses of Bangladeshi cinema. Her notable films include "Shukhe Thako", "Taka Ana Pai", "Shorolipi", "Manusher Mon", "Pitch Dhala Poth", "Anarkoli" and "Golapi Ekhon Train-e".
Bobita's appeal as an actress extends to India and Pakistan as well. She appeared in several Bangladesh-India and Bangladesh-Pakistan joint venture films in the mid-1980s.
Bobita was also cast in Satyajit Ray's 1973 critically acclaimed film "Ashani Sanket" alongside celebrated Indian actor Soumitra Chatterjee.