Deepika-Irrfan's film postponed due to health concerns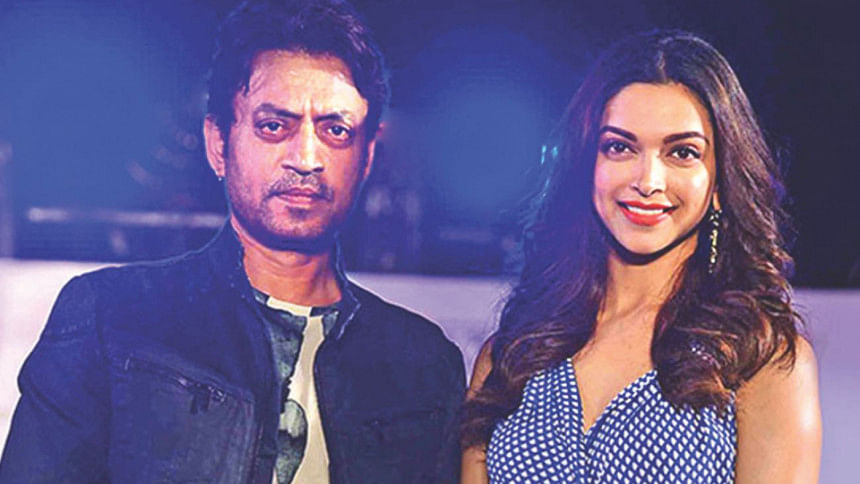 Noted Indian director Vishal Bhardwaj's upcoming film, with Deepika Padukone and Irrfan Khan in the lead roles, has been pushed by a few months due to some unforeseen reasons.
Through a Facebook post, the "Omkara" filmmaker revealed that as both of his lead actors are down with different health problems, there is a delay in the filming of his next project. He drew attention to Irrfan's struggle with jaundice and Deepika dealing with a prolonged back problem.
"I am pushing back the film by a few months as both of my lead actors are down with different health problems. Irrfan is down with jaundice and it will take him a few weeks to recover and Deepika Padukone's back problem which had previously developed during the shooting of 'Padmaavat' has now resurfaced. Her role in the film is very physically demanding and the doctor has advised her not to do any strenuous work for a couple of months.
He however shared some updates that would excite fans. "In the past few weeks, I felt like I was back in the days of 'Maqbool' while prepping with them. Deepika and Irrfan's look tests have come out exceptionally well, nothing like you've seen before, and it took me a moment to recognise them when I saw the test photographs."
"I want both of them to be strong and fit before we start the film," he added, while clarifying that the film is not a biopic, although it is a takeoff from a story called "Femme Fatale" from Hussain Zaidi's book "Mafia Queens of Mumbai".
Source: Times of India