Art and science project on Rampal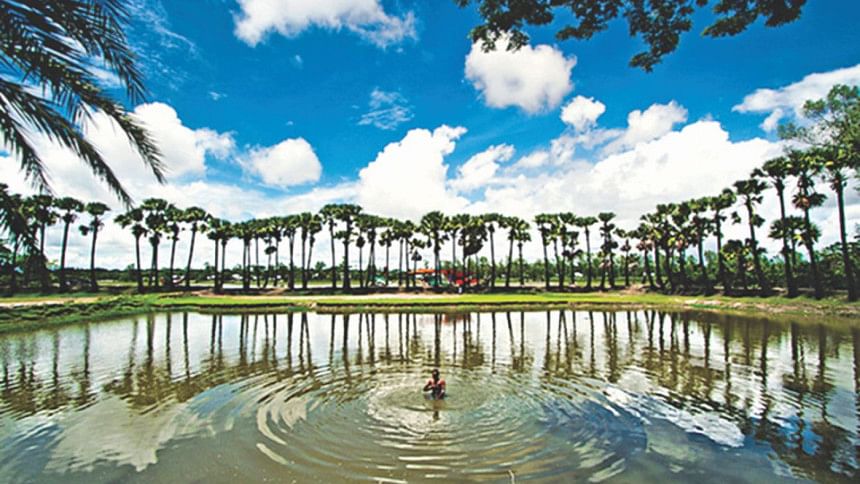 To educate people with science and art, a five-day combined art and science project is now on at Hurrka village, Rampal, Bagerhat. The project will feature four science-based workshops and an art competition. 
Director General of National Museum of Science and Technology, Dhaka along with UNO of Rampal Upazilla and Chairman of Hurrka Union Parishad jointly inaugurated the workshops, art competition and exhibition on September 26. National Museum of Science and Technology and Back Art have joined hand to organise the project. 
The project, to end on September 30, will showcase research-based artworks by 14 artists, who are now there to take part in the project. The participating artists are promising to conduct objective research on environmental issues of Rampal area in the backdrop of coal-based power project. They will also produce artworks on Jholmolia Deeghi (lake) at the Hurrka village and display performance art.    
Jholmolia Deeghi is the only source of fresh drinking water of the village Hurrka. People cannot drink from other water sources because of salinity. 
Therefore, people of four to five villages around the lake are dependent on this only drinking water source. Most of the people used to live on fishing. There are plenty of water sources around this area. Because of saline land people are barely able to cultivate it.