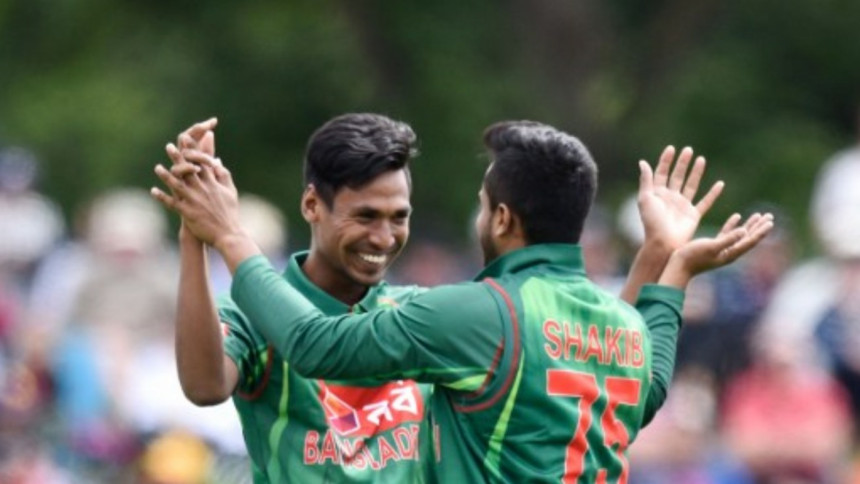 Bangladesh's pace sensation Mustafizur Rahman remained an almost forgotten member in the team during Bangladesh's two Tests against New Zealand.
He was only drafted in the 14-member squad for the second Test as a back-up player for fielding after the injury of three key players in the team including skipper Mushfiqur Rahim.
The left-arm pace bowler played the opening and the third ODIs without making any impact on wickets where the ball hardly gripped. He also played the first and second T20Is without much success before complaining of back pain.
The pace bowler, who was sidelined for six months with a shoulder injury, is still to regain full fitness and according to fitness trainer Mario Villavarayan he still complains of back pain while trying to bowl at full pace.
His back pain is something that is not quite a medical issue. He had gone through all the examinations where everything became clear. It was not certain whether there was still something he was unable to communicate properly with the team's physio Dean Conway.
However, no one in the team is interested in talking about Mustafizur's injury and almost everyone is convinced that the back pain issue is more mental than physical. The general notion is that the ball is now in his court and he will make the call if he is feeling okay or not.