Dowling -- an old friend of Bangladesh cricket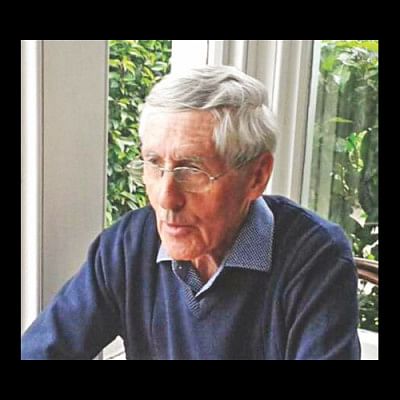 There are a number of avid promoters of Bangladesh cricket and former New Zealand captain Graham Dowling is one of them. He was one of the three-man ICC inspection team that visited Bangladesh in March 2000 to assess the country's application for Test status.
18 years since then is a long time but it was all fresh in his mind when we met him -- he actually knocked at my hotel room at 9:00am on Monday to make sure I did not miss the promised meeting -- at a nearby restaurant. He showed a cutting of The Daily Star Sport's March 2000 issue he has been carefully preserving over the years. It was a black and white picture where he was sitting along with his old friends Andy Pycroft and Nasim Ul Ghani, the two other members of the fact-finding committee, in the then BCB headquarters at the Bangabandhu National Stadium. Sitting along with them was board president Saber Hossain Chowdhury and coach Eddie Barlow.
He was very animated while recalling that visit in Bangladesh, which was incidentally his second after his first tour in 1969 when he led the Kiwis in a Test match at the famous ground against Pakistan.
"I was fascinated to go back to Dacca [Dhaka]. We had a busy time travelling from one place to the other to see the cricket facilities. We were running out of time… yet to see the northern part, the tea area. Bobby (Ahmed Sazzadul Alam) said that they have managed an air-force helicopter," recalled the 80-year-old batsman who also served New Zealand Cricket as its CEO and was the key figure when they hosted the 1992 World Cup jointly with Australia. He was once also the owner of New Zealand's highest Test score of 239, which he scored in 556 minutes as captain against India in the 1968 Christchurch Test, setting up what was to be just their fourth Test win.
He said they have submitted the report, a copy of which he still has with him. But he said they never tried to dictate the final decision and their submission was based on what they have seen in terms of facilities, ground, structure and domestic competition. He was fascinated with the huge fan following for the game in Bangladesh.
Asked if he was following Bangladesh's progress, he said: "Your team have done well." He does not turn up to the ground to watch the game he once dominated.