Rabbi shines in bleak tour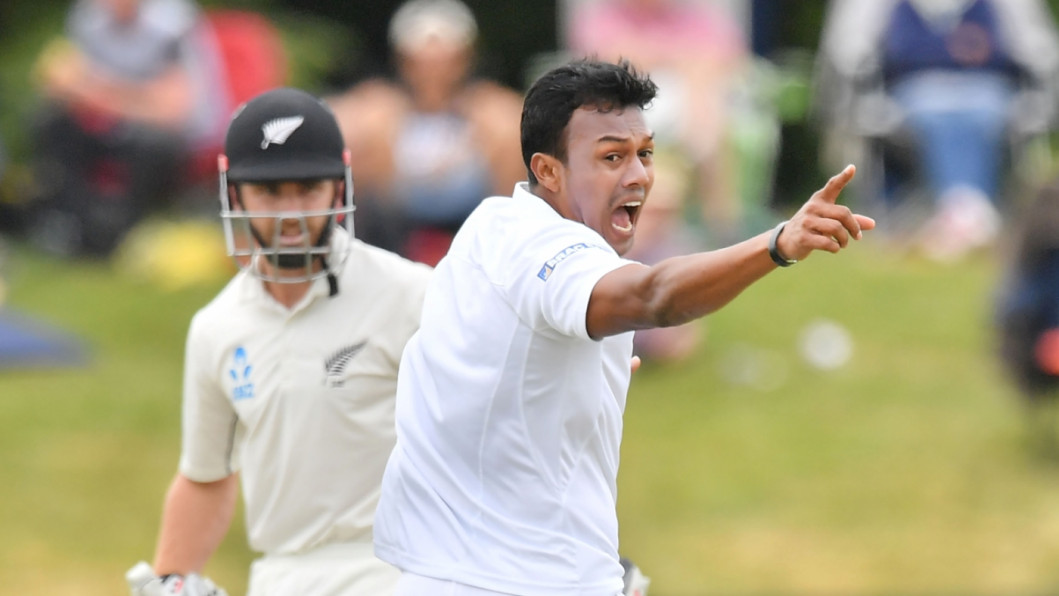 Pace bowler Kamrul Islam Rabbi was a fringe player on his Test debut against England in Chittagong last year. He bowled only a few overs on that turning pitch in the port city where spinners ruled the roost. But the 26-year-old bowler from Barisal made quite an impact in New Zealand, where he claimed six wickets in two Tests.
Not only did he bowl with good pace on lively wickets in Wellington and Christchurch, his gritty batting lower down the order also earned him a lot of plaudits. Batting at number 10 he scored a 63-ball two in the first innings of the second Test at the Hagley Oval.
He scored an unbeaten 25 in the second innings and was involved in a 51-run stand with fellow pace bowler Taskin Ahmed. He showed that he was a quick learner and that he has the potential to be a decent bowling all-rounder in the future.
He was talking to reporters after Bangladesh's demoralising nine-wicket defeat against New Zealand yesterday and said that, despite the defeat, the young pace bowling group did very well in the two Tests.
"We are inexperienced but we tried our best in the two Tests. I'm happy with what I have done with the bowling. The wickets here are different from our country. They are very sporting and as a bowler you will enjoy bowling here as long as you keep a tight line and length. If you bowl a bad ball you will be punished here," said Kamrul, adding that the wicket of New Zealand captain Kane Williamson pleased him most.
"The night before I got him I was thinking how to get his wicket and where to bowl him. I'm very happy that I've got him out. He is one of the best batsmen in the world," said Kamrul, who had the Black Caps captain caught behind for two on the second day of the second Test.
When asked how he learned to bat well on a bouncy wicket, he said that practising here for the last month helped him a lot. He also displayed his two different styles of batting in the second Test.
"I have scored two runs off 63 balls in the first innings. At that time my role was to support an established batsman and I'm happy that I could do that. In the second inning I was batting with Taskin when we attacked," he explained.
He said that his ability to counter the short ball was due to the fact that most bowlers bowl bouncers to a tailender.
"I knew that and I have practised a lot against bouncers in the nets and it helped me a lot," said Kamrul.