Fizz's rehab continues
`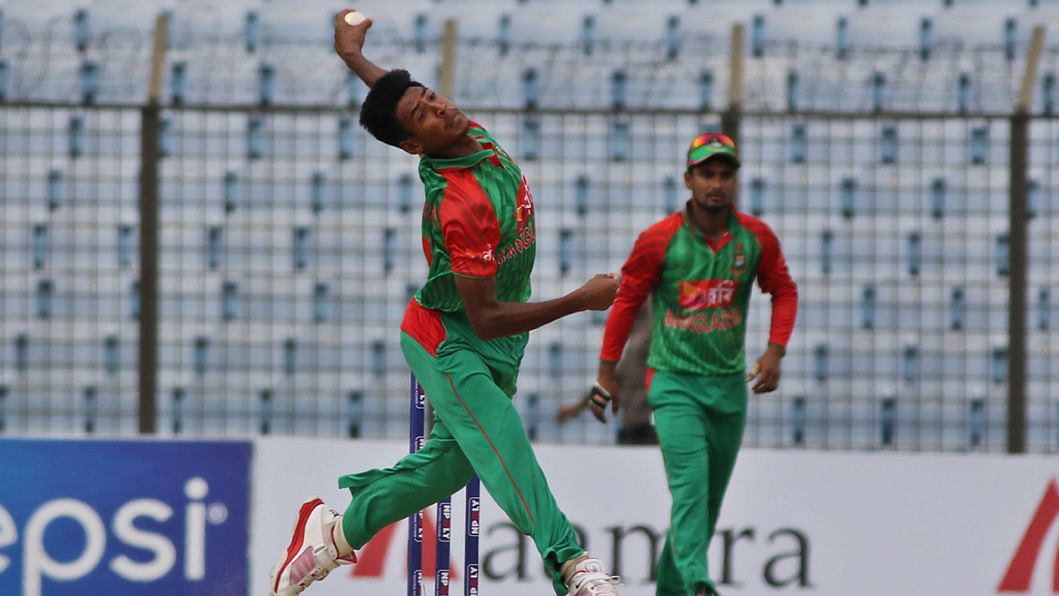 Bangladesh pacer Mustafizur Rahman returned from his hometown last Wednesday and is currently working on the first phase of his rehabilitation under the guidance of the Bangladesh Cricket Board's (BCB) medical team.
The left-armer, who is currently staying at the BCB's cricket academy, spends his time doing a range of motion (ROM) exercises and hanging out with his colleagues, who are currently busy with the ongoing national camp.
According to BCB sports physician Debashish Chowdhury, the exercises which the left-armer has currently been asked to do are not that difficult.
"He just needs to move his arm a little bit. It does not cause much strain. He will be here till the eighth and then go back for the Eid holidays," said Debashish.
Range of motion exercises indicate how far an athlete can move his joints in different directions. These exercises help move each joint through its full range of motion. Movement can help keep the joints flexible, reduce pain, and improve balance and strength.
Mustafizur, who still walks around with an arm sling, will begin the second phase of rehab on September 19.
The pacer had undergone a surgery on August 11 in London to fix a recurring shoulder problem. The surgery has ruled him out of the Afghanistan and England series. He may take up to four to five months to recover but if the left-armer is lucky, he might return in time for the New Zealand series which begins on December 26.