Joy Bangla Youth Award conferred on 15 organisations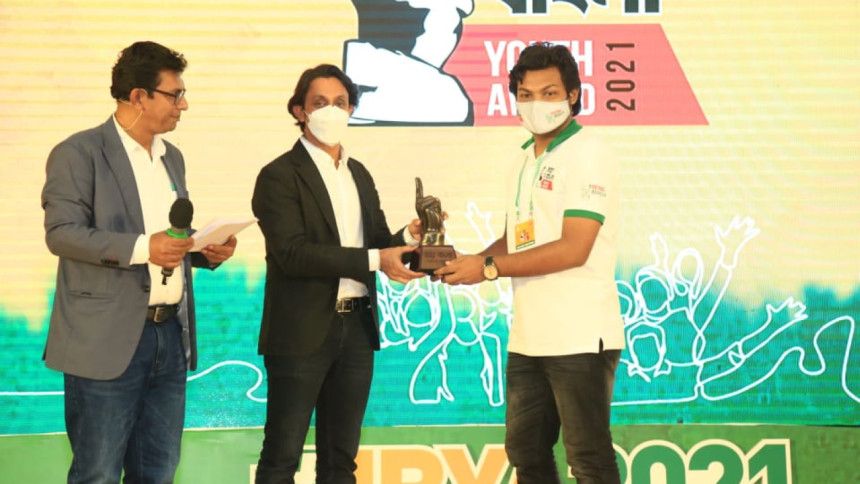 Young Bangla today handed over the Joy Bangla Youth Award -- highest recognition for young Bangladeshi changemakers, to 15 organisations for the social changes they spearheaded.
The winning organisations are: Dhrubotara Youth Development Foundation (DYDF), Tech Academy, Asmani Jubo Nari Foundation, Amal Foundation, Third EYE, EcoVation Bangladesh, Bangladesher Dushprappo Chobi Somogro, Steps Ahead, Moner School, TransEnd, Reflective Teens, GenLab, Diner Alo Hijra Unnoyon Mohila Songstha, Bangladesh Tea Community Student Youth Council, and Medhabi Kallyan Sangstha (MKS).
The event took place on the grounds of Sheikh Hasina National Youth Center in Savar, amid strict safety measures against the Covid-19.
This year, the hype of the Joy Bangla Youth Award was in full swing as it coincided with the country's 50th anniversary of independence.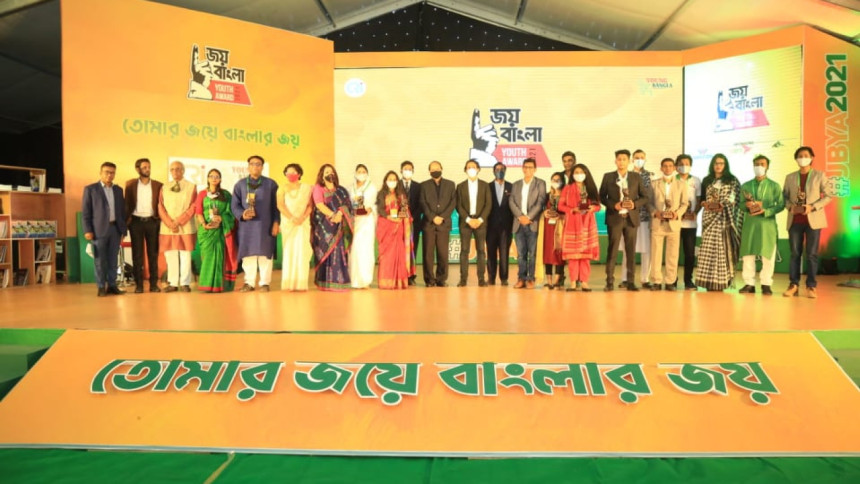 Recorded speeches of Prime Minister Sheikh Hasina and her ICT Advisor Sajeeb Wazed Joy were aired during the event.
Radwan Mujib Siddiq, trustee of Awami League's research wing Centre for Research and Information (CRI), handed over the awards to the 15 youth-led organisations.
Since its inception in 2014, Young Bangla, the youth secretariat of CRI, has been awarding the youths who spearhead social changes in different parts of the country, even in remote areas.
A couple of past awardees, equipped with the grooming and networking provided by JBYA, later achieved International recognitions.
This year Young Bangla received entries from a total of 750 youth-led organisations, out of which 31 were primarily nominated. Among them, 15 finally claimed the award.