SSC, equivalent exams likely to start November 14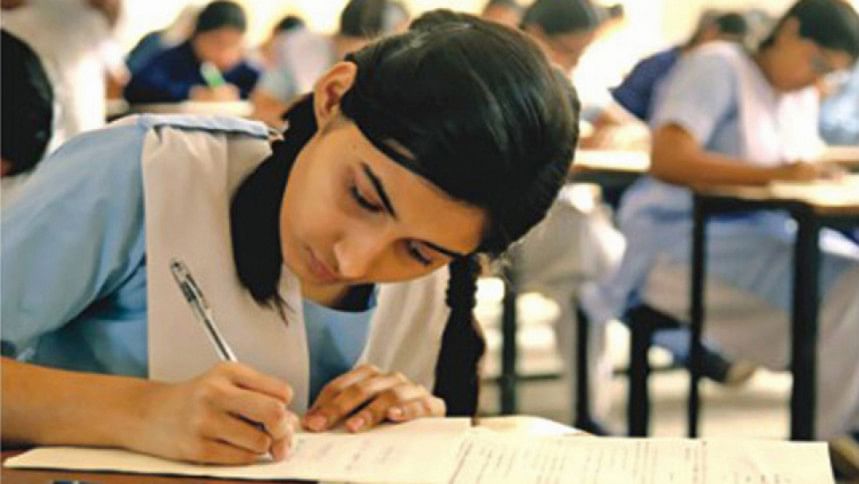 This year's Secondary School Certificate (SSC) and its equivalent examinations are likely to begin on November 14, said an education board chairman.
The government said the examinees would have to take the tests only in three optional subjects. The syllabus will be shortened and the exams will carry fewer marks.
Usually, SSC and its equivalent examinations take place in February but Covid-19 pandemic forced the government to postpone the exams.
All education boards early this week sent proposals of possible routine to the education ministry for its approval to hold the exams.
Bangladesh Madrasah Education Board this evening uploaded the routine for Dakhil (equivalent to the SSC) exams saying that exams will start on November 14.
"Education ministry approved that all SSC and equivalent exams will begin on November 14. We have uploaded the routine first as we will need to go through some preparation works. All other boards will announce the routine soon," Bangladesh Madrasah Education Board Chairman Professor Kaiser Ahmed told The Daily Star.
Chairman of Dhaka Education Board and Chief of Inter-Education Board Coordination Sub-committee, Professor Nehal Ahmed said that he heard that madrassa education board has uploaded the exam routine.
"But we are yet to get any order [from education ministry] regarding the routine. Once we get it will make the routine of SSC exam for all nine general education board," Prof Nehal said.