Indigenous Canadian receives Bangabandhu Peace Philosophy and World Peace Scholarship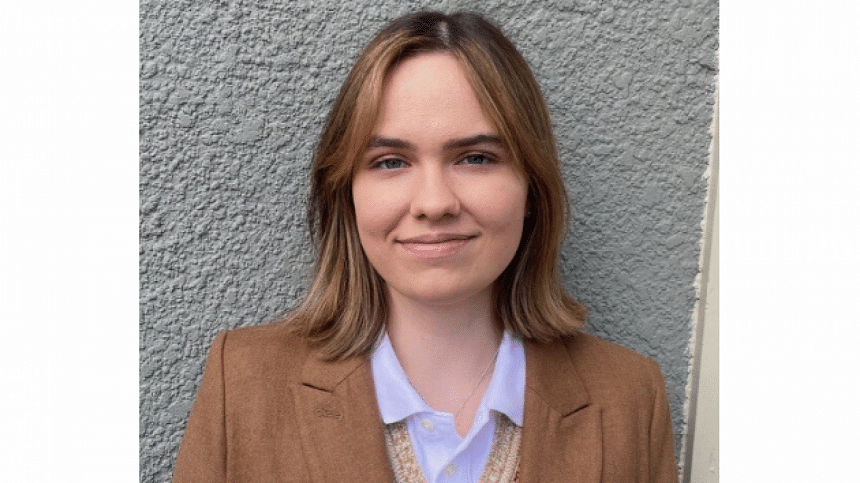 A Canadian student from Sagkeeng First Nation has been selected as the first indigenous female recipient of the Bangabandhu Peace Philosophy and World Peace Scholarship.
Aluk Fontaine Richardson will travel to Bangladesh and conduct research that aims to find common core values between indigenous communities in Bangladesh and those of First Nation communities of Canada.
The research findings will be used as a guide for developing a framework for peace and reconciliation.
Bangladesh High Commissioner to Canada, Dr Khalilur Rahman, and Canada's Southern Chiefs' Organization (SCO) Grand Chief Jerry Daniels today presented the letter of scholarship, which is made possible by Prime Minister Sheikh Hasina, SCO said in a statement today.
"This scholarship award is a shining example of multilateral cooperation and transnational indigenous engagement, and we thank the Southern Chiefs' Organization for their support," said Khalilur Rahman.
"We look forward to Ms. Fontaine Richardson's accomplishments in her studies, and trust that her stay in Bangladesh will facilitate researching the 1997 peace accord that brought decades-long armed conflict to an end."
"Our southern First Nation citizens share many of the same basic goals as the indigenous peoples of Bangladesh: the protection of our human rights and entitlements, and for the legacy of colonialism to be recognized, so we can move forward together as nations in equal standing," said Grand Chief Daniels.
He said they look forward to her work towards advancing reconciliation in both countries.
In reaction to having secured the scholarship, Fontaine Richardson said she hopes that the research can unearth valuable lessons from Bangladesh's own journey with post 1997 peace accord reconciliation that can be used within Canada's ongoing reconciliation process and help lay the groundwork for future partnerships between indigenous peoples.
Fontaine Richardson is a recent political science graduate from the University of Winnipeg, where she was the recipient of the Gold Medal for Achievement in a Major.
Currently, she works as a junior research analyst for Apoqon Consulting, a boutique indigenous consultancy firm, and serves as the co-director for Realize Radicalization, a student-led counter-extremism organization that aims to raise public awareness about radicalization.