2-day school weekend from next year
Says Dipu Moni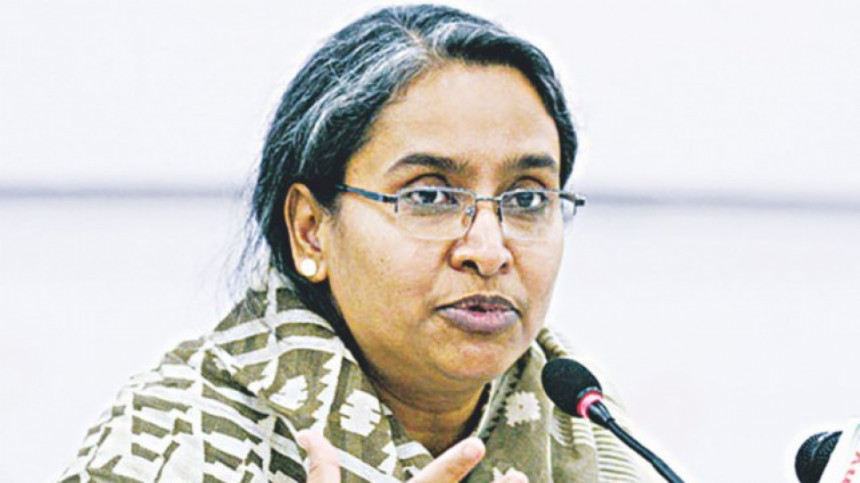 Educational institutions might have a two-day weekend from next year, Education Minister Dipu Moni said yesterday.
She added that they were also considering beginning the two-day weekend rule sooner than that, in a bid to save energy.
"From next year, there will be five days [of school] in line with the new curriculum," she told reporters at Chandpur Circuit House.
The upcoming curriculum, to be implemented in phases from January 2023, proposed a two-day weekend.
However, many private schools in the capital already have two days -- Fridays and Saturdays -- set as weekends, while all government schools enforce a one-day weekend.
Dipu Moni said that they want to rearrange classes in a way that five days of school would be sufficient for all students. 
She added that many initiatives have been taken up to save electricity, as the "whole world is facing an energy crisis".
"Having five days of school is now under consideration. If we can do that, it would be a good opportunity to help save energy. However, we haven't taken a final decision in this regard."
She said that with this initiative, the number of vehicles plying the roads just to pick up and drop off school students would decrease, which would help reduce use of fuel and electricity.
After a meeting at the Prime Minister's Office on July 21, senior and other secretaries of all ministries and divisions directed all public offices to cut energy consumption by 25 percent.
Officials have been asked to avoid holding in-person meetings to reduce fuel and electricity consumption as much as possible.
It also recommended the rationalisation of the number of private vehicles running to pick up and drop off school children.