Sust hunger strike on, 12 hospitalised
Education minister seeks discussion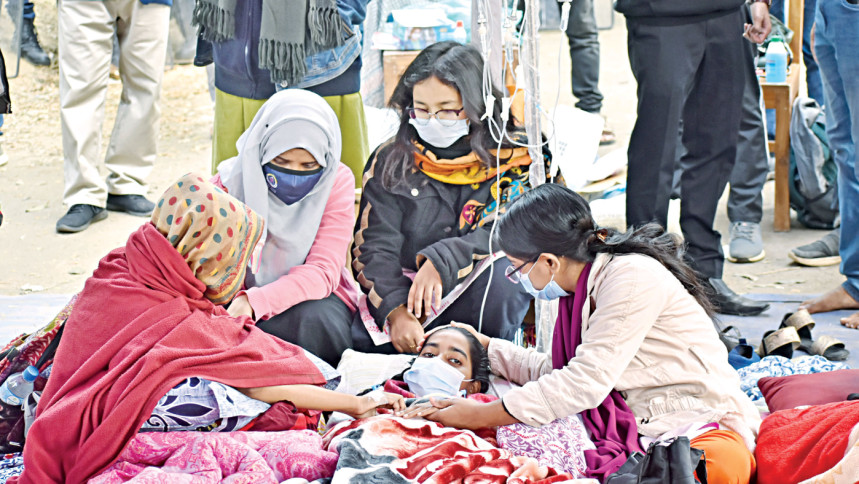 Twenty-three students of Shahjalal University of Science and Technology continued their hunger strike yesterday, demanding the VC's resignation as Education Minister Dipu Moni invited them for a discussion.
Twenty-four students began the strike at 2:50pm on Wednesday. One of them had to leave after his father had a heart attack, hearing that his son embarked on a fast unto death.
The students are being given intravenous rehydration and nutrition supplements.
Twelve of them were taken to hospitals as they fell ill after spending days out in the open in front of Vice-Chancellor Farid Uddin Ahmed's residence without food and water. One of them returned to the scene yesterday afternoon.
The education minister in a video call with the protesters yesterday urged five of them to meet her for talks in Dhaka. But the protesters said they might invite the minister to visit them on campus.
On January 13, a group of resident students began demonstrating, alleging that their provost, Zafrin Ahmed Liza, misbehaved with a student who called her to report bad food at the dorm.
The protest gained momentum after police fired rubber bullets and threw sound grenades in a clash that left over 30 students injured on Sunday evening.