No DU 'Gha' unit entrance exams from now on
Students to be admitted based on results of Ka, Kha, Ga, and Cha units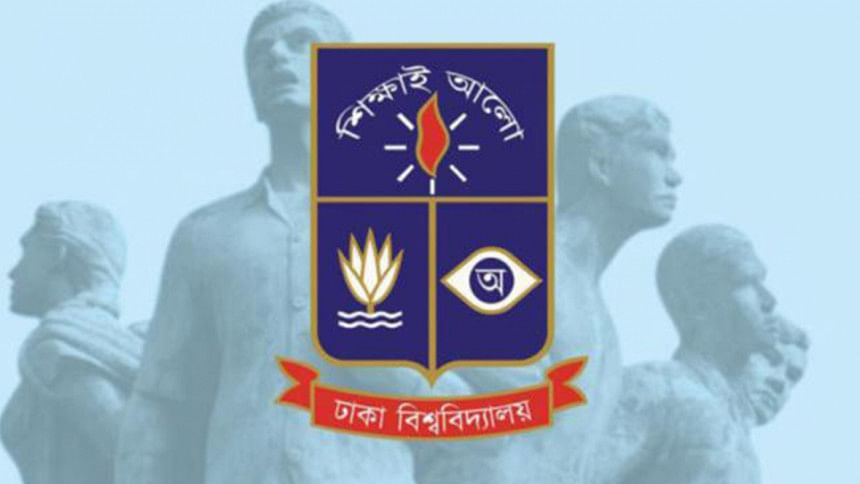 The authorities of Dhaka University today decided not to hold any first-year honours admission tests for 'Gha' or D unit, under the social science faculty, from the 2021-2022 academic year.
The university's deans' sub-committee, at a meeting of DU's general admission committee today at Nabab Nawab Ali Chowdhury Senate Bhaban on the university campus, was assigned the responsibility to form a policy to admit students to Gha unit seats via admission tests for Ka, Kha, Ga (A, B, C) units and Cha unit, reports our DU correspondent.
DU Vice-Chancellor Prof M Akhtaruzzaman chaired the meeting.
Earlier last year, DU authorities had decided to reduce the burden of entrance exams on the students.
All students can get admissions to this unit by taking the entry tests of their respective units (Ka, Kha, Gaz and Cha units), VC Prof Akhtaruzzaman told The Daily Star confirming the development.
"We have prior experience as the university admitted students following this system earlier," he added.
The DU authorities are also going to redefine the number of seats for admission in the university, considering its capacity and capability alongside fulfilling the national and international requirements in order to improve the quality of education and create adequate skilled human resources.
According to DU's public relations office, this agenda will be finalised by the university's Academic Council's meeting immediately.
DU academic year 2020-2021 admission tests were held at all divisional cities across the country in October, last year.