JU Academic Council recommends opening halls on Oct 21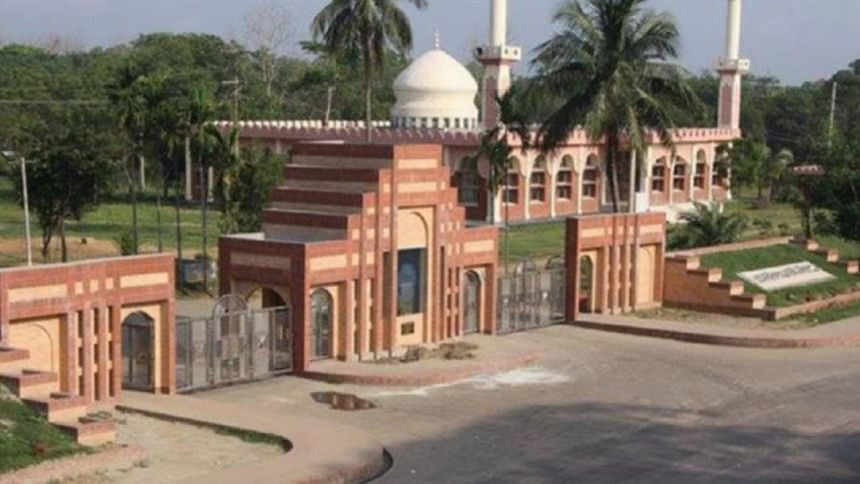 The Academic Council of Jahangirnagar University (JU) has recommended that the university's residential halls be opened from October 21.
Students must, however, receive at least the first dose of Covid-19 vaccine to stay at the halls, reports our JU correspondent.
Prof Sohel Ahmed, a member of JU's Board of Education and Provost of Shaheed Rafiq Jabbar Hall, confirmed the information to The Daily Star after an Academic Council meeting this morning.
"For the first 14 days (quarantine), students will stay in the halls, taking part in online class tests. Health rules must be followed," he said.
Prof Sohel added that, after the ongoing final examination of first-year students, it has been recommended that they be accommodated in the residential halls in phases.
The meeting also included a discussion on waiving students' 18-month hall fees, he said.
Earlier, Prof Md Mujibur Rahman, chairman of the provost committee, told reporters that the halls had already been cleaned and walls had been repainted. Moreover, this time there will be no "public rooms". No alumni are permitted to remain in the halls.