No in-person class at JU from Jan 9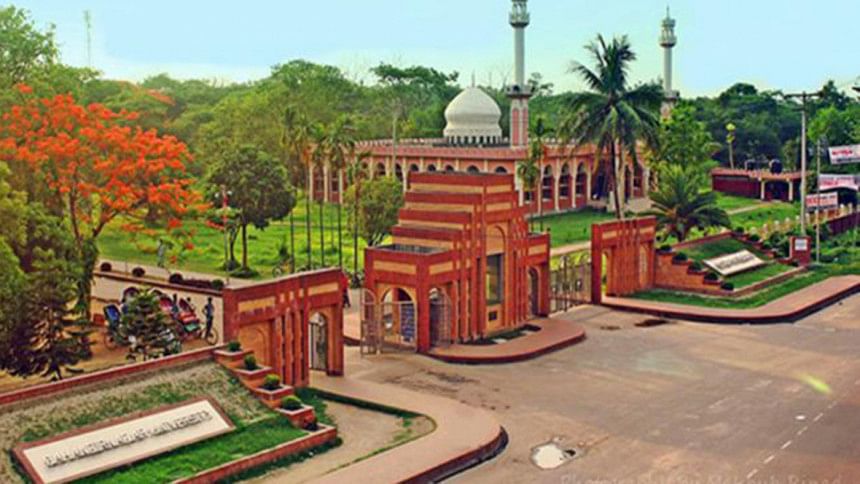 Jahangirnagar University (JU) authorities have decided to suspend in-person classes from Sunday (January 9) due to the present Covid-19 situation.
The decision will remain effective till further notice but the offices will remain open and administrative activities will continue, JU's acting registrar Rahima Kaneez confirmed to The Daily Star today.
The decision was taken last night at a meeting of the university admin, our campus correspondent reports.
All the residential halls will remain open, Rahima said.
She also said that ongoing examinations and practical classes will be taken in several groups, maintaining the health guideline. If necessary, the exams will be taken at several classrooms, she added.
The university's residential halls reopened on October 11 last year and in-person classes started on October 21 last year.