Comilla Univ gives scholarships to 237 students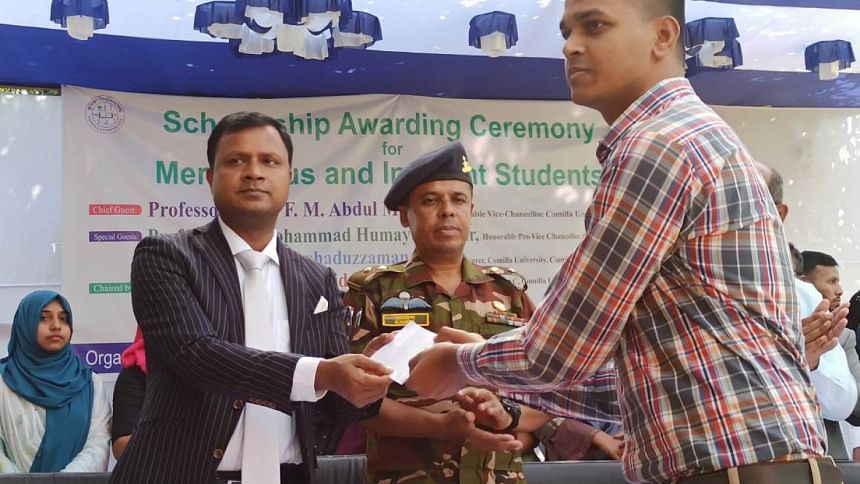 Comilla University awarded scholarships to 237 meritorious and insolvent students at the university's open stage (Mukto Moncho) premises yesterday noon.
Each of the students, from 19 departments of the university, received Tk 8,500.
In May of this year, 58 students received this scholarship in the first phase for the first time in the university's history.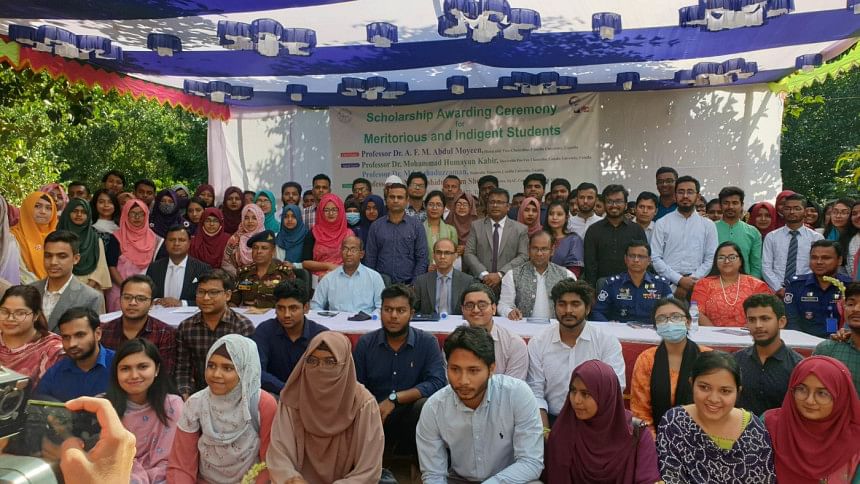 Comilla University Vice Chancellor  Dr AFM Abdul Moyeen attended the scholarship awarding ceremony and spoke.
The ceremony was chaired by Dr Md Rashidul Sheikh, director of IQAC.
Nazma Asrafi, assistant deputy commissioner (education and ICT) of Cumilla; Dr Shafiqul Islam, CEO of Cumilla City Corporation; Md Abdul Mannan, superintendent of Cumilla police; and  Lt Col Kamrul Islam, regiment commander BNCC Mainamati, also spoke.