Trump's ex aide Manafort 'hid' $750,000 payment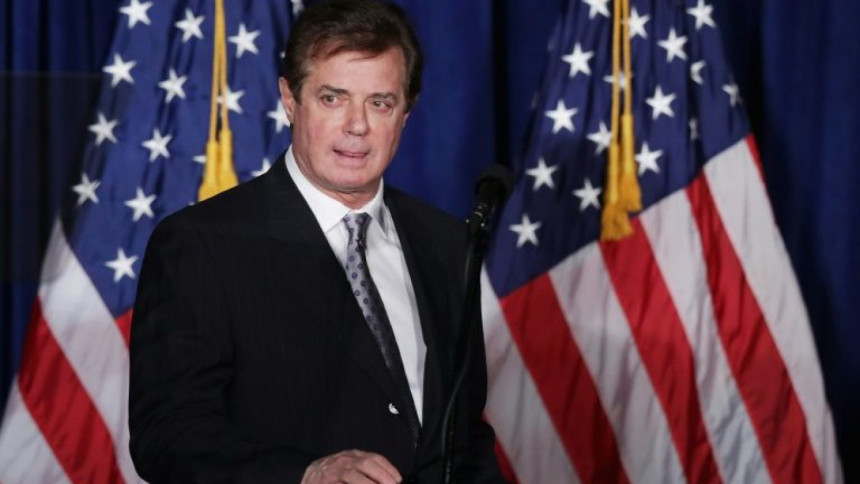 A Ukrainian MP yesterday alleged that the party of ousted president Viktor Yanukovych secretly paid former Trump campaign chief Paul Manafort $750,000 via an offshore shell company.
Sergiy Leshchenko told reporters in Kiev that Yanukovych's party recorded a secret payment of $750,000 to Manafort in 2009 for "political consulting."
Manafort's spokesman told the New York Times the claims were "baseless" and should be "summarily dismissed."
Manafort helped Donald Trump secure the Republican nomination but resigned in August as his ties with Russia came under scrutiny.
He previously acted as a public relations advisor to Yanukovych -- now living in self-imposed exile in Russia -- and his Regions Party between 2007 and 2012.
Leshchenko claimed the alleged 2009 payment to Manafort was backed by a "fake invoice and a fake contract" according to which the American supplied computers to a Belize offshore company.
"Of course these were illegal payments," Leshchenko said.
The money was paid from an account opened by a Belize offshore company in Central Asian Kyrgyzstan, Leshchenko said.
"This contract was drawn up just to create a legal basis for Manafort to receive this money in his account in the US," Leshchenko said.
He added that the contract was "signed by Paul Manafort."
"According to my information, this was one of the schemes that the Regions Party used with the aim of laundering money," Leshchenko said.
Manafort's spokesman told the New York Times that Ukrainian anti-corruption officials have "questioned the validity" of the evidence against Manafort.
However, officials have denied this, according to the newspaper.
Leshchenko is an MP in the party of current President Petro Poroshenko and a former investigative journalist who has spent years tracing the Regions Party's payments.
Last year Ukraine released details of secret payments of $12.7 million earmarked for Manafort on behalf of Yanukovych or the Regions Party, although Kiev said it could not be certain that Manafort had ever actually received the money.
As Trump comes under pressure for his aides' alleged links to Russia, The New York Times reported last month that US security agencies intercepted calls to Russian intelligence officials made by Manafort and other advisors during his campaign.