The anger against media's representation of Stephen Paddock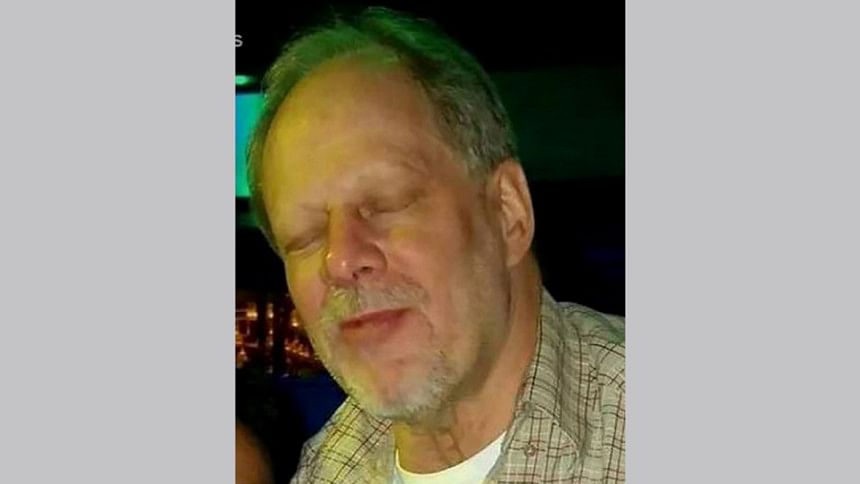 Stephen Paddock: By now this man's face and name has been smeared across the front page of all major newspapers. He is the man, the 'lone wolf' as described by mainstream media that was responsible for one of the largest mass shootings in the history of the United States.
As thousands enjoyed a music festival on the streets of Las Vegas, 64-year-old Paddock from Nevada, was sitting 32 floors above them in his Mandalay Bay hotel room.
He is the man responsible for the death of 58 people and has injured hundreds of others, according to major international news outlets.
So what is different about the media's response this time?
"Paddock, like the majority of mass shooters in this country, was a white American," writes Shaun King on The Intercept.
 "And that simple fact changes absolutely everything about the way this horrible moment gets discussed in the media and the national discourse: Whiteness, somehow, protects men from being labeled terrorists," Shaun King further adds.
"The privilege here is that the ultimate conclusion about shootings committed by people from commonly nonwhite groups often leads to determinations about the corrosive or destructive nature of the group itself," the article by Shaun further reads.
In The Inquirer, Paddock was presented as a man, "Who lived a quiet life for years in a small town outside Las Vegas…spent much of his retirement in recent years staying in hotels in Las Vegas and gambling. They [family members] said he listened to country music and went to concerts at Vegas hotels."
The Washington Post initially published a headline that read, "Las Vegas gunman Stephen Paddock enjoyed gambling, country music, lived quiet life before massacre."
Instead of a terrorist, Paddock has also been called a "lone wolf" by most news outlets, reports RollingOut.
"In contrast, Blacks are more likely to be presented in a negative way when it comes to the mainstream media. For instance, after a White police officer murdered Michael Brown, the New York Times published an article that said, "Michael Brown was 'no angel' because he smoked, drank, and rapped."
"And shortly after Eric Garner was choked to death by a White police officer for being Black on a side walk, news reports surfaced about Garner's past arrests," the article added.
When an individual claiming to be Muslim commits a horrible act, many on the right will tell us Islam is the problem.
For centuries, when an act of violence has been committed by an African-American, racist tropes follow — and eventually, the criminalisation and dehumanization of an entire ethnic group.
It is a pattern of white privilege: not just being given a headstart in society, but also the freedom from certain consequences of individual and group actions, writes The Intercept.