Super typhoon kills three, injures hundreds in Taiwan
Super typhoon Dujuan kills three people and left more than 300 injured in Taiwan, authorities said Tuesday after it swept across the island before making landfall in eastern China.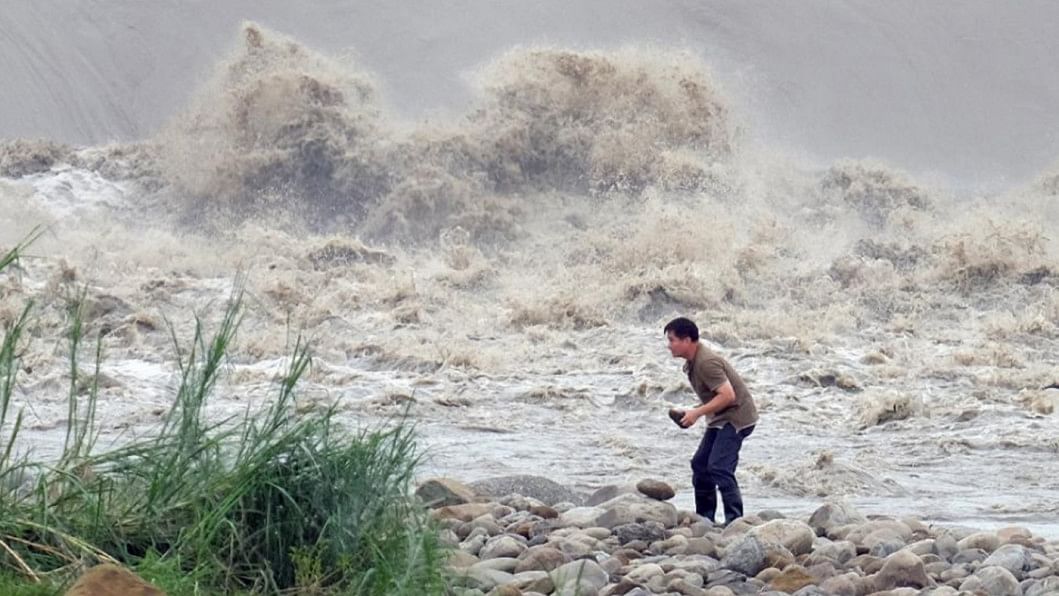 Super typhoon Dujuan has killed three people and left more than 300 injured in Taiwan, authorities said Tuesday after it swept across the island before making landfall in eastern China.
It hit the Chinese coastal city of Putian by Tuesday afternoon, state news agency Xinhua said, but there were no immediate reports of damage.
Many of those injured in Taiwan were hit by flying debris or involved in traffic accidents, the Emergency Operation Centre said, putting the death toll at three and the number of injured at 346.
Severe winds uprooted trees and smashed windows while heavy rains triggered multiple landslides.
More than 12,000 people were evacuated and almost 3,000 are in temporary shelters, authorities said.
Over 175,000 homes are still without electricity as the storm left a trail of destruction in the north of the island.
One of the dead was a 54-year-old man swept in the air by winds at a construction site. A 70-year-old man died after a fall and a 41-year-old woman was killed in a car accident.
Taiwan's aboriginal mountain communities are particularly at risk during typhoons, as areas often affected by flooding and mudslides.
Landslides blocked the roads into the hot spring town of Wulai, in mountains just outside the capital Taipei.
It was the latest hit for Wulai which was severely damaged by flooding and landslides in August when Typhoon Soudelor hit, with some residents unable to return home for weeks.
Many shops and hotels were still rebuilding even as the latest typhoon struck.
"The roads are blocked but residents aren't in any immediate danger," a spokesman for New Taipei City fire department told AFP.
- Storm weakens -
Dujuan was categorised as a "super typhoon" by regional forecasters, taking residents by surprise as it sped up before making landfall late Monday in the eastern county of Yilan.
It was downgraded to a "moderate typhoon" by Taiwan's Central Weather Bureau as it crossed the island.
"It's expected the typhoon will continue to weaken and its radius to keep shrinking," the weather bureau said.
Schools and offices in Taiwan remain shut on Tuesday and the stock market is also closed. At the peak of the storm two million homes were left without electricity.
Towering waves crashed through windows at a seaside hotel in eastern Yilan while fierce winds also caused damage at Taipei's famous 101 skyscraper.
In Hsinchu City, a crane fell from 20 storeys onto cars below but no one was injured, local reports said.
Performances by US rock band Bon Jovi, due to take place in Taipei Monday and Tuesday, were cancelled.
China's National Meteorological Center issued a red alert ahead of the storm, Xinhua reported, adding that more than 320,000 people have been evacuated in the eastern province of Zhejiang.
Tens of thousands of boats were called back to shore in Zhejiang and neighbouring Fujian province while all flights at three airports in Fujian were cancelled Tuesday, state media said.
The storm is weakening and is forecast to reach Jiangzi province Tuesday night, according to Xinhua.
Typhoon Soudelor caused at least eight deaths in Taiwan last month and killed 21 people in China.