Women who work nights face higher cancer risk: Study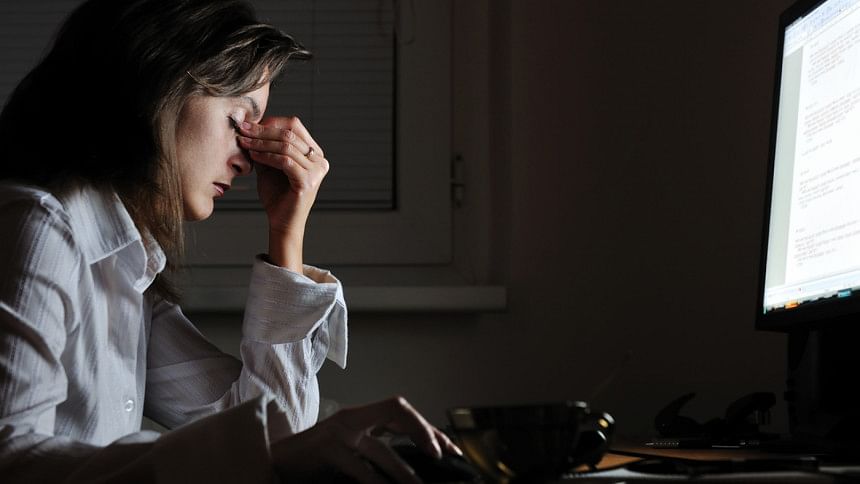 Women who regularly work in the night shift in Europe and North America may face a 19 percent higher risk of cancer than those who work during the day, said a study Monday.
These heightened risks were not apparent among female night-shift workers in Australia and Asia, said the meta-analysis in the journal Cancer Epidemiology, Biomarkers and Prevention.
"Our study indicates that night shift work serves as a risk factor for common cancers in women," said  study author Xuelei Ma, an oncologist at the West China Medical Center of Sichuan University in Chengdu, China.
"We were surprised to see the association between night shift work and breast cancer risk only among women in North America and Europe," he added.
"It is possible that women in these locations have higher sex hormone levels, which have been positively associated with hormone-related cancers such as breast cancer."
The review incorporated 61 previously published studies on the topic, spanning 3.9 million participants from North America, Europe, Australia, and Asia and more than 110,000 cancers.
One drawback to the study was that the different definitions of long-term night shift work -- with some of the papers describing it as "working during the night" and others saying "working at least three nights per month."
But the association was stark.
While overall long-term night shift work increased the risk of cancer by 19 percent, the risk of certain cancers were even higher.
Female night shift workers saw a 41 percent increased risk of skin cancer and a 32 percent higher risk of breast cancer.
The risk of gastrointestinal cancer was 18 percent higher than in women who did not perform long-term night shift work.
A subset of female nurses was also highlighted in the study, which showed "those who worked the night shift had an increased risk of breast (58 percent), gastrointestinal (35 percent), and lung cancer (28 percent) compared with those that did not work night shifts."
Ma noted it was possible that nurses might be more likely to undergo screening, since they work in the medical profession.
"Another possible explanation for the increased cancer risk in this population may relate to the job requirements of night shift nursing, such as more intensive shifts."
When it came specifically to breast cancer, the risk rose by 3.3 percent for every five years of night shift work, said the study.
Previous research has shown that nighttime work can disrupt the body's circadian rhythms, causing hormonal and metabolic changes that may boost the risk of cancer, diabetes, obesity and depression.
"The results of this research suggest the need for health protection programs for long-term female night shift workers," said Ma.
"Long-term night shift workers should have regular physical examinations and cancer screenings."