Strong earthquake shakes Asian cities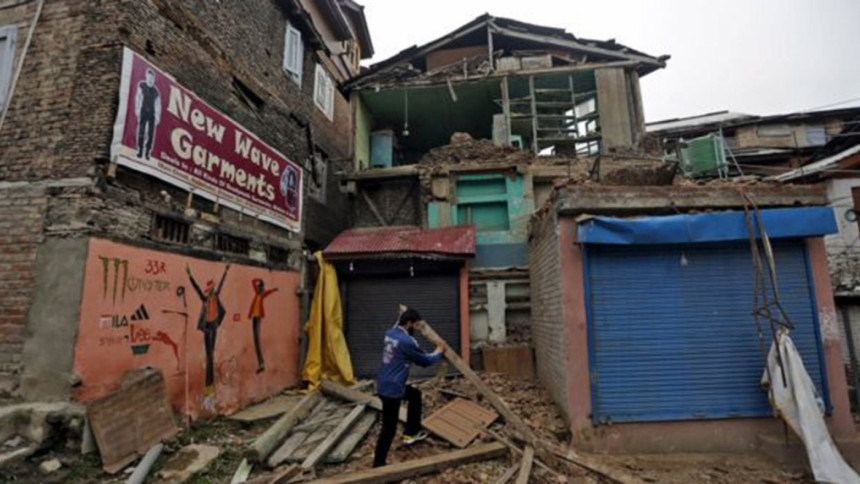 A magnitude 6.6 earthquake has been felt across a number of major cities across south-west Asia.
The earthquake struck in Afghanistan, close to its border with Tajikistan, at 10:28 GMT, according to the US Geological Survey (USGS).
The tremor was felt in Kabul, Islamabad, Lahore and Delhi, forcing residents to leave their homes.
In October 2015, a magnitude-7.5 quake in the same border area killed close to 300 people.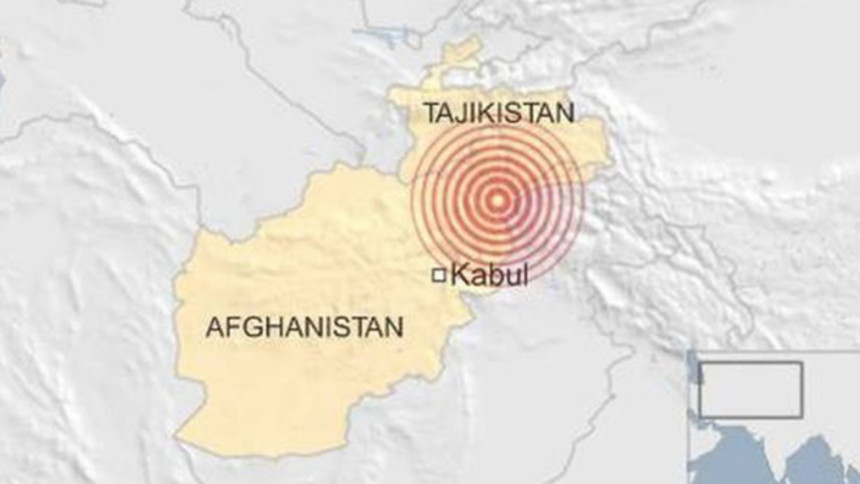 The latest quake, in the sparsely-populated Hindu Kush mountains, struck at a depth of 210km, the USGS reported. It was the same depth as the 2015 quake.
At least 27 people were admitted to hospital in Peshawar, media in Pakistan reported. There were no immediate reports of significant damage.
In Delhi, some 620km (1,000 miles) from the epicentre, the metro train system was temporarily halted. The BBC's Sanjoy Majumder said a number of aftershocks were felt in the Indian capital.
Post-quake landslides were a potential threat, said Ahmad Kamal, a spokesman at India's National Disaster Management Authority.
Hamza Nadeem, 19, felt the earthquake in his home in Sialkot, eastern Pakistan.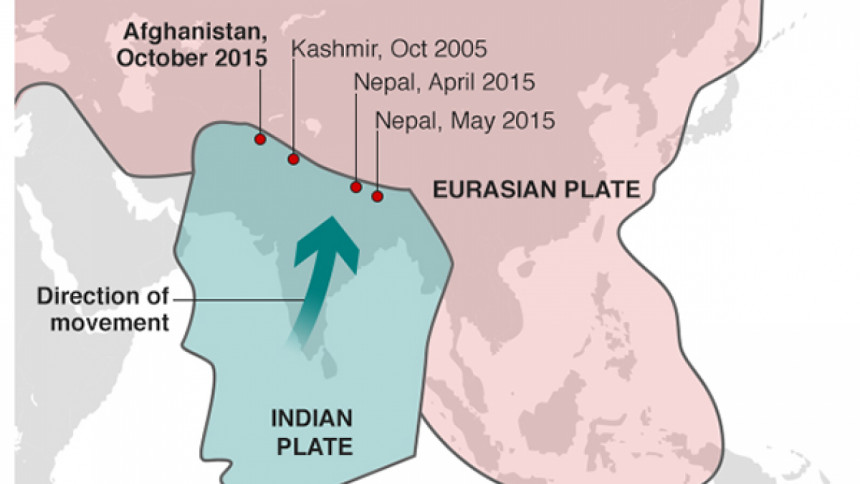 "I felt the ceiling fan rattle, then the whole house felt like it was shaking," he told the BBC. "We all ran outside.
"It lasted for about one and a half minutes - nothing broke, there was no damage but it was a frightening experience. We all just stood there and prayed."