Myanmar scraps proposed 5 pct tax on phone cards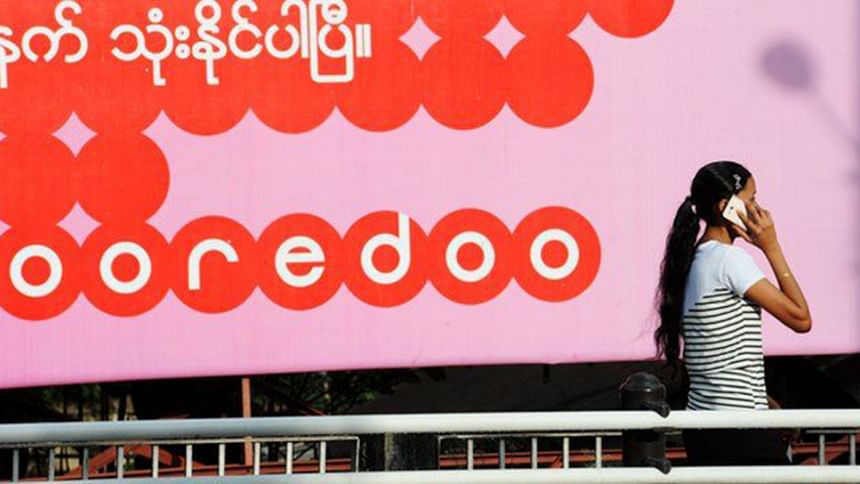 Myanmar scrapped a proposed 5 percent tax on mobile phone top-up cards after lawmakers voted against the levy, the state-owned Global New Light of Myanmar newspaper said on Thursday, as one of the world's once least connected nations fast catches up.
The tax was first announced in a surprise move by the telecommunications ministry on May 19 and was supposed to be imposed from next week. But the finance ministry officials quoted by the newspaper said it would be suspended and the issue revisited at a later stage.
The opening of the telecommunications industry to foreign investors has been one of the most successful economic reforms undertaken by the semi-civilian government since it took power in March 2011.
Following the reforms, people in Myanmar have been buying smartphones and topping them up en masse. The number of mobile SIM cards in the Southeast Asian country of 51 million people has shot up to more than 18 million from around one million just three years ago, according to data compiled by Reuters.
The vote count on the levy and the transcript of the debate in parliament which took place on Wednesday were not published. It was not clear why the telecommunications ministry decided to scrap the tax. Deputy telecommunications minister contacted by Reuters by phone on was not immediately available for comment.
Myanmar has three telecommunications operators. They are Qatar's Ooredoo, Norway's Telenor and MPT, a joint venture formed last year between the telecommunications ministry and the Japanese-owned KDDI Group.
MPT was Myanmar's only mobile operator prior to arrival of Ooredoo and Telenor and state-owned before forming the joint venture last year.
It remains the industry leader with 8.4 million customers. Telenor launched services last September and has 6.4 million subscribers. Ooredoo, the first international provider in the market when it began in August 2014, has 3.3 million.
The break-up of a MPT's monopoly on the sector has caused the price of SIM cards to plummet from around $250 three years ago to around $2.