71.9% Indians say they will vote for Modi in 2019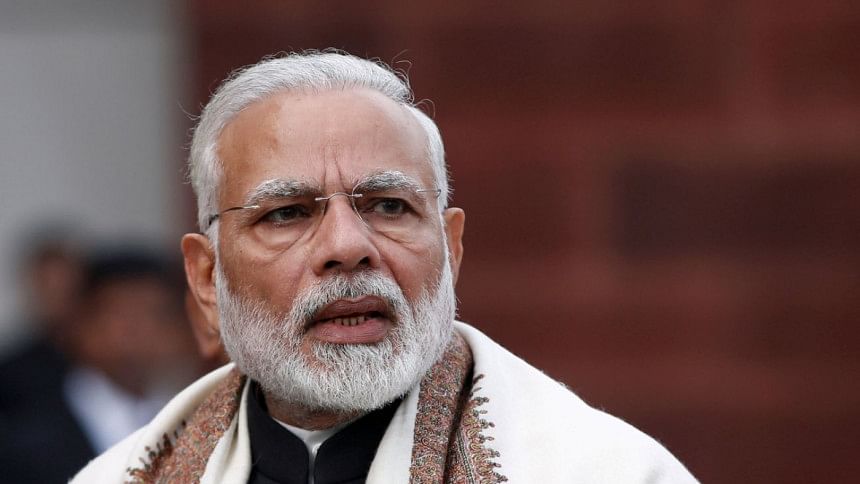 Around 71.9% people who participated in an online poll said they will vote for Narendra Modi if general elections in India were held today.
The poll was conducted online between May 23-25 in 9 languages across 9 media properties of the Times Group in which 8,44, 646 people took part, reports Time of India.
With less than a year to go for the next Lok Sabha elections, 73.3% of respondents said that a Modi-led government was the most-likely possibility when the elections are held.
While Narendra Modi remains the most popular choice for the Prime Minister if Lok Sabha elections were to be held today, 16.1% per cent of respondents said that their vote for prime minister will go to a candidate other than Modi or Rahul Gandhi. Interestingly, the Congress president Rahul Gandhi, with 11.93 per cent votes, was the third most favoured choice.
When asked to rate four years of the Modi government, over two-third of respondents rated its track record as good or very good. Out of this, 'very good' accounted for 47.4% and 'good' for 20.6%. About 11.38% termed it as average, while 20.55% found it to be poor.
The survey also asked respondents to rate the biggest successes as well as failures of the Modi government. On successes: 33.42% respondents rated implementation of the GST as their top choice, followed by demonetisation (21.9%), surgical strikes on Pakistan (19.89%) and Jan Dhan Yojana (9.7%).
On the question of minorities, a majority of respondents (59.41%) said they did not think minority groups felt insecure under the NDA government. However, 30.01% said minorities do feel insecure while10.58% said they couldn't decide on this question.



Source: Times of India