Hasina visit to Visva Bharati may be in sync with Modi's trip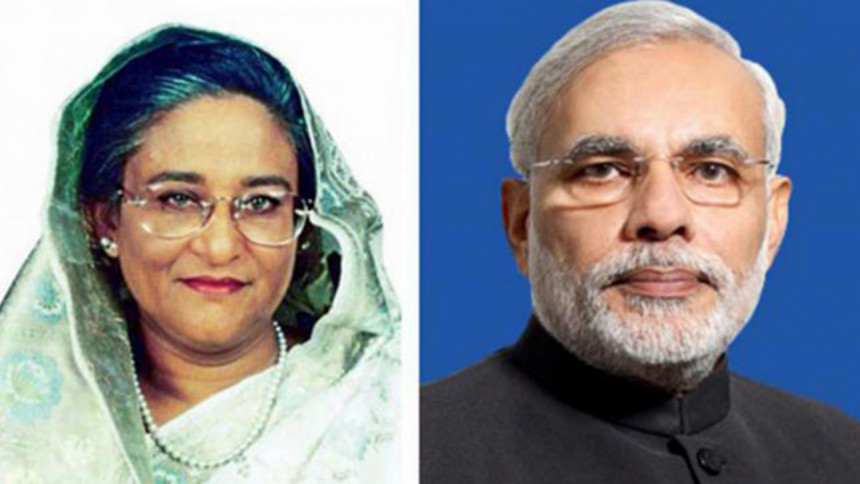 Bangladesh wants the inauguration of the upcoming Bangladesh Bhavan at Visva Bharati in presence of the two premiers — Sheikh Hasina and Narendra Modi, reports The Times of India.
The Bangladesh premier is likely to visit West Bengal in May, our Kolkata correspondent also reports.
"We want this Bhavan inaugurated by the end of May. We have been told that the Prime Minister of India will soon come to Visva-Bharati for the convocation. We want to time the inauguration programme accordingly so that we can have the two Prime Ministers at this programme," The Times of India reports quoting Bangladesh cultural affairs minister Asaduzzaman Noor.
The Bhavan has been built with fund support from the Bangladesh government, according to The Times of India.
It houses a museum showcasing Tagore's association with Bangladesh, the Mukti Juddha and Indo-Bangla relations.
A Bangladesh government delegation led by Noor will hold a meeting with the university authorities on Wednesday.
"It will be a matter of great significance if the prime ministers of both the countries attend the inauguration," said Noor.
"A meeting will be held tomorrow with the Bangladesh government delegation tomorrow. Rabindranath is a bond in between the people of India and Bangladesh. We have not yet gotten confirmation from PMO office but it will obviously be a great occasion at Visva Bharati if the two prime ministers attend the inauguration of Bangladesh Bhavan," Visva Bharati acting vice-chancellor Sabujkali Sen was quoted as saying according to The Times of India.