Tk 3.5 lakh for pvt hajj pilgrimage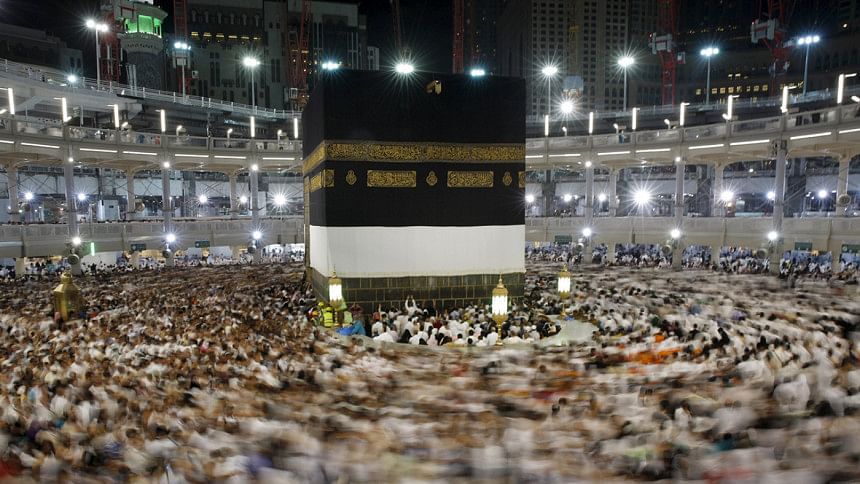 Hajj pilgrims will have to pay Tk 3.49 lakh this year for hajj pilgrimage under private management, said Hajj Agencies Association of Bangladesh (Haab) today.
A total of 1,13,868 hajj pilgrims would perform the hajj this year. Of them, 5,000 pilgrims would go under government management, while the rest under private management.
Online registration for the private arrangement will begin from January 17 and will continue till May 30, Haab President Mohammad Ibrahim Bahar told a press briefing in Dhaka.
A fee will be charged for registration but the amount is yet to be fixed, he added.
The hajj will be held on September 10 in Mecca, Saudi Arabia.