Smartphone apps that will help you during Hajj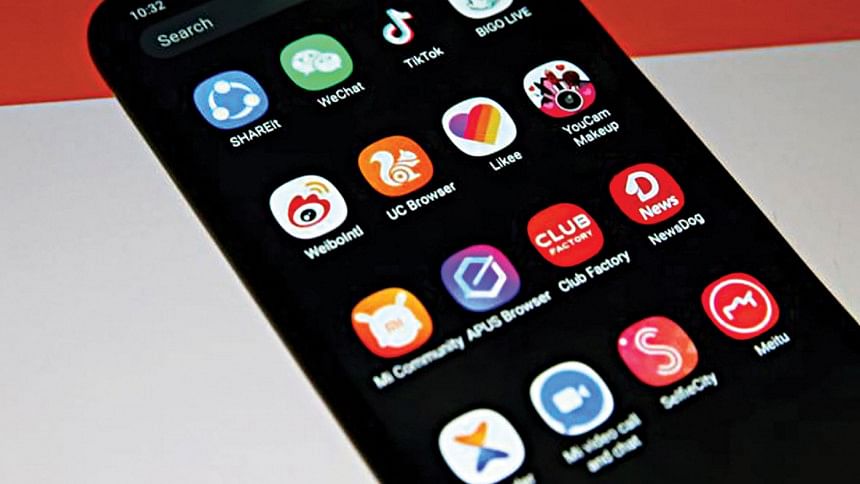 Since technology continues to make lives easier, why should apps not be a part of the Hajj experience? From simply getting correct directions to helpful pointers for performing Hajj, there are many smartphone apps available just with that aim. 
Hajj is vastly significant for every Muslim— a sacred pilgrimage and life-altering journey that is mandatory for every physically and financially able Muslim once in their lifetime. This sacred pilgrimage is unquestionably a very special and momentous experience for everyone, but it is also a physically demanding journey that requires planning and proper preparation beforehand. From booking flight tickets and carrying suitable religious supplies to reaching Makkah safely, it is such a voyage that teaches one how to be prudent and stay organised.   
Hajj Guide
Launched by the Ministry of Religious Affairs of Bangladesh, this app has been particularly designed for Bangladeshi pilgrims who are about to embark on the journey to reach Makkah.
I have found this app to be easily understandable as it is solely operated in Bangla, which is our mother tongue. The elderly or the ones who find it difficult to understand English language can find it exceptionally helpful, and this app is very user friendly. All you have to do is insert your pilgrim tracking number and log in to this app to avail its features.
Hajj and Umrah
This app is a comprehensive Hajj and umrah guide with many accommodating features. Many of us intend to perform the sacred visit to Makkah, but not everyone is aware of the correct explanation and intentions behind this holy pilgrimage (I have been one of them). However, this informative app has not only acquainted me with the correct clarification of Hajj and umrah but also with the list of proper duas that should be recited whilst performing these blessed rituals.     
This app contains step by step easy and comprehensible video tutorials along with sign language videos so that we can better understand the Hajj steps (Ahkam-e-Hajj) easily. Additionally, this app provides a checklist detailing the essentials that should be carried during Hajj and Umrah and the weather forecast of Makkah, Madinah and Jeddah.
PHVG Hajj Navigator
PHVG Hajj Navigator app can make navigation easier and faster for the ardent hajis by helping them find the intended camps, masjids, train stations, hotels or hospitals. Say, I need to find a certain hotel in Madinah (Bosphorus Hotel). All I have to do is type the name of the hotel on the search bar. Voila! This app will show me the exact location of the hotel with the help of Google Maps.
And the best feature of this app is that all the names of the hotels, hospitals, masjids and camps have already been listed here. One merely needs to select the desired option, and this app will show the right way. Furthermore, this app is offered in eight languages (Arabic, Urdu, English, French, Malay, Indonesian, Turkish and Bengali), and if anyone is lost or cannot find the accurate direction, they can reach volunteers for assistance through this app.
Salaam Haji—Hajj & Umrah Guide
It is such an app that lets anyone connect with their family and friends— in short, a community builder. I have found the features such as Family + Finder and Walk with Me exceedingly valuable.
Through the feature Family + Finder, you can track your family members and friends and contact them effortlessly, similar to Messenger or WhatsApp; however, both you and your loved ones need to have this app installed to use this feature and log in to this app using your email address. And Walk with Me is a virtual and interactive guide for pilgrims who seek the precise knowledge to perform rituals in the right manner during Hajj and umrah, e.g., during Hajj this feature shows you the important days of Dhul Hijjah and provides you with useful Hajj glossaries.
A conducive addition—this app also provides us with the prayer and Ramadan timings and the exact direction of the qibla.  
You can also visit HajjUmrahPlanner.com to receive more insights regarding the process of planning, taking preparation and travelling to Saudi Arabia and Makkah to perform Hajj and umrah. This online platform is dedicated to assisting pilgrims to perform the blessed act of Hajj safely and comfortably.