"Visa process being simplified to attract foreign tourists"
State Minister for Civil Aviation says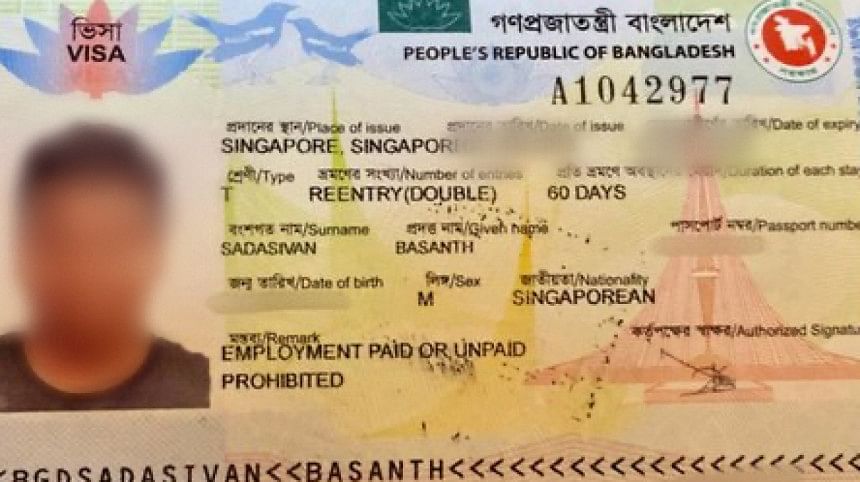 Work is underway to simplify the visa process to attract foreign tourists to Bangladesh, State Minister for Civil Aviation Md Mahbub Ali said today (June 2, 2022).
"We are working to make this process as easy as possible with tourism in mind. We will get a lot of tourists if we can make the visa process easier for them," he said while speaking as chief guest at the inaugural programme of the 17th International Tourism Fair titled "Triplover Dhaka Travel Mart-2022" at Pan Pacific Sonargaon Hotel in Dhaka.
"We will have a quick inter-ministerial meeting with the Ministry of Home Affairs in this regard. We will also invite all the stakeholders related to the tourism sector there," said Mahbub Ali.
About bringing cruise ships into the country, the junior minister said, "I will talk to the home minister so that we can bring cruise ships plying on international routes to Bangladesh quickly."
"We want foreigners on cruise ships to be able to complete immigration onboard so that they can visit the touristattractions in the country without any hindrance," he added.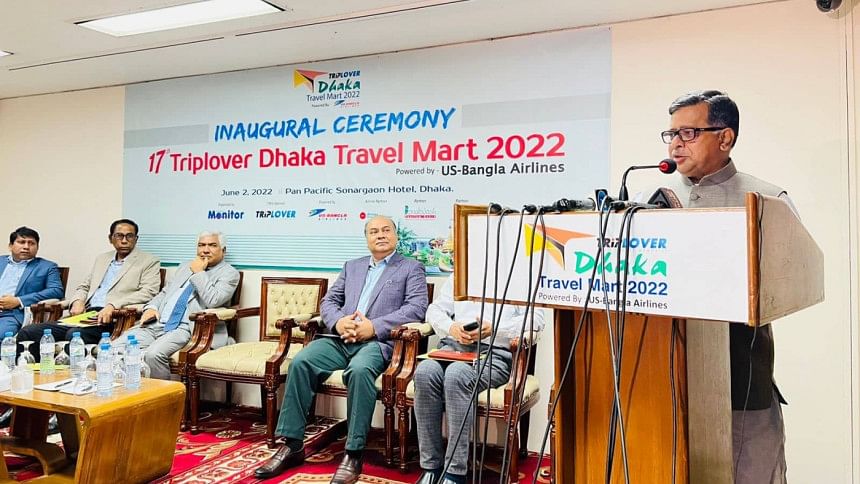 Regarding the tourism sector, he said, there are many historical, religious and archaeological monuments and haors in Bangladesh.
"A tourism master plan is being prepared for the planned and integrated development of these tourist attractions," he said.
Visitors will be able to enter the travel fair daily from 10:00 am to 8:00 pm. The entrance fee for the fair has been fixed at Tk 40 per person. The three-day fair will end tomorrow.
A raffle draw will be held on the closing day on the entry coupons. The winners will receive return tickets for Maldives, Singapore, Delhi, Kolkata, Cox's Bazar and Sylhet and other attractive prizes.
The title sponsor of Dhaka Travel Mart 2022 is online travel agency Triplover, co-sponsored by US-Bangla Airlines. Biman Bangladesh Airlines, Bangladesh Tourism Board and Bangladesh Tourism Corporation are cooperating in organising as partners.
Around 50 local and foreign companies are participating in this year's fair. These include national tourism companies, airlines, tour operators, hotels, resorts, travel agencies, online travel agencies, and healthcare providers.