BB heist: Panel submits report to ministry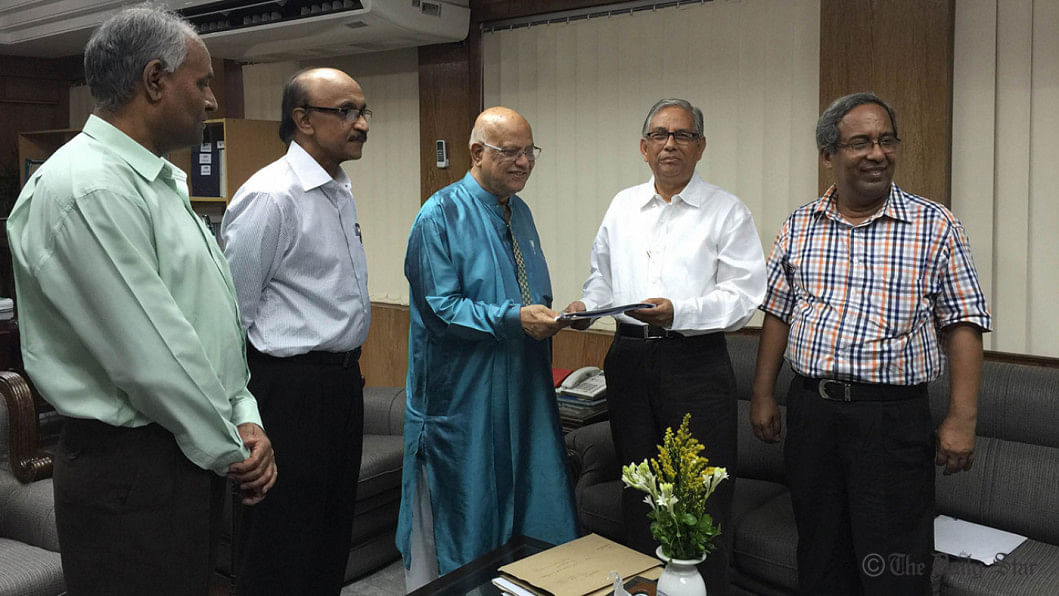 A government-formed committee probing the US$101 million heist from Bangladesh central bank account with Federal Reserve Bank of New York today submitted its preliminary report.
The three-member panel, led by former Bangladesh Bank governor Mohammed Farashuddin, submitted the report to the finance ministry this evening. 
The committee was formed last month, almost one month after it learnt that the money was stolen by hackers.
READ MORE: Govt forms panel to probe BB fund heist
Nothing about the content of the report could be known immediately.
The committee was asked to look into how the illegal payment instructions were issued from Bangladesh Bank and to whom, and examine whether the steps taken by the central bank to prevent the payment were appropriate. It was also asked to evaluate the reasons behind concealing the information on the heist from higher authorities.
Cyber criminals stole $101 million from Bangladesh Bank's account with New York's Federal Reserve Bank in February. The incident came to light several days later.
READ MORE: CID finds 20 foreigners' link in BB cyber heist
READ MORE: Hackers bugged BB system in Jan
Of the amount, $20 million has already been recovered from Sri Lanka that acted promptly to identify and helped recover the money.
However, the remaining $81 million of the money hacked, which was laundered to the Philippines.
Casino junket operator Kim Wong returned a total of $8.97 million to the Anti-Money Laundering Council (AMLC), which was believed to be part of the $81million stolen funds from the Bangladesh's central bank.
READ MORE: Filipino trader turns over $4.6m
READ MORE: Bangladesh Bank cyber heist: Chinese trader Wong returns another $4.34m
Meanwhile, Bangladesh investigators have identified at least 20 foreign nationals who they claimed were involved in the cyber heist.
Criminal Investigation Department's (CID) said they do not want to disclose information whether any Bangladeshis are involved in the reserve heist incident for the "sake of investigation".
READ MORE: BB governor quits over cyber heist
READ MORE: Fed could but failed to stop cyber heist
The investigation also found evidence of negligence by Bangladesh Bank officials, CID Additional Deputy Inspector General Shah Alam said on Monday.