Bangladesh at high risk of heart diseases: Report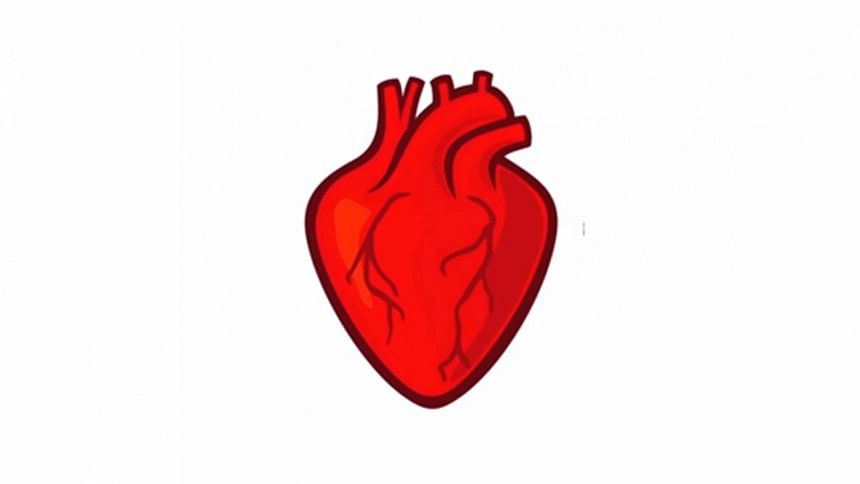 People in seven South Asian countries including Bangladesh have a higher risk of heart disease at an early age than any other ethnic group.
Men appear to face a slightly higher threat of the disease than women, says a report carried out by Stanford South Asian Translational Heart Initiative.
"People from South Asia -- India, Pakistan, Bangladesh, Nepal, Bhutan, Maldives and Sri Lanka -- have a four times greater risk of heart disease than the general population," the report said adding it has a much greater chance of having a heart attack before the age of 50.
Heart attacks strike South Asian men and women at younger ages are more deadly compared to any other ethnic group. Almost one in three in this group will die from heart disease before age 65.
Research has shown that even in infancy, children of South Asian heritage may have high levels of cholesterol and lipoproteins in their blood.
The five reasons behind South Asians are at risk for heart disease:

1. High amounts of Lipoprotein (a), or LP(a) - LP(a), is a type of LDL cholesterol, which is commonly thought of as "bad" cholesterol.
2. High amounts of homocysteine - Homocysteine is an amino acid that your body produces, and it is strongly associated with an increased risk of heart disease.
3. High levels of high-sensitivity C-reactive protein (hs-CRP) - High hs-CRP levels are associated with both heart disease and diabetes.
4. Metabolic Syndrome - Having metabolic syndrome puts you at high risk for heart disease and diabetes. One third of South Asians have metabolic syndrome.
5. Abdominal obesity - Many South Asians have a normal BMI, slim arms and legs, and a large belly. This is called abdominal obesity, and it's more strongly associated with heart disease and diabetes than BMI.
A high number of South Asians appear to be insulin resistant, a pre-diabetic condition in which the body does not process insulin efficiently.