Afghan Taliban appoint new leader after Mansour's death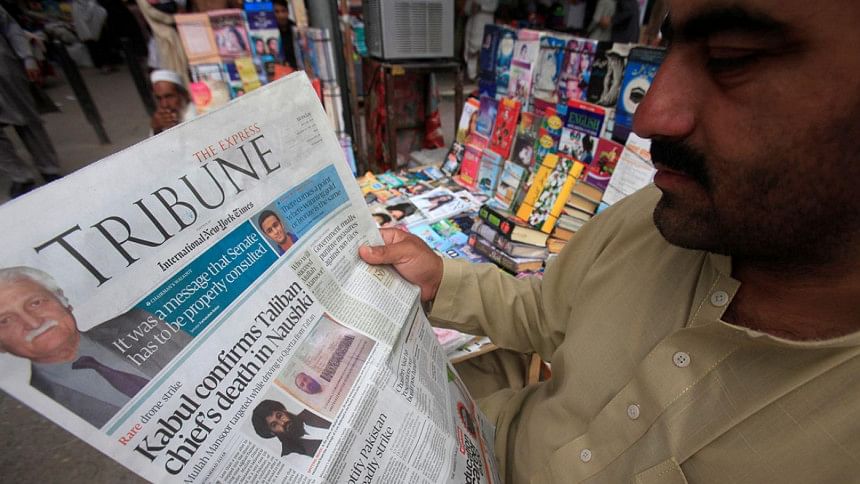 The Afghan Taliban have named a deputy to former leader Mullah Akhtar Mansour as their new leader, a spokesman said in a statement on Wednesday, the group's first official confirmation that Mansour was killed in a US drone strike.
Haibatullah Akhunzada, who was named in a United Nations report last year as the Taliban's former chief justice, is reported to be a respected religious scholar but little is known of his background.
Sirajuddin Haqqani, head of a network blamed for many high-profile bombs attacks in Kabul in recent years, and Mullah Mohammad Yaqoob, son of former leader Mullah Mohammad Omar, will serve as deputies, Zabihullah Mujahid, the Taliban's main spokesman, said in the statement.
"All people are required to obey the new Emir-al-Momineen (commander of the faithful)," the statement said.
The announcement, following a meeting of the Taliban's main shura or leadership council, ends three days of confusion during which the Islamist movement had provided no official reaction to the death of Mansour in a drone strike in Pakistan on Saturday.
The news came as a suicide attack on a bus carrying staff from an appeal court killed 10 people and wounded four west of the Afghan capital, Kabul. There was no immediate claim of responsibility.
The Taliban have made big gains since NATO forces ended their main combat operations in Afghanistan in 2014 and now control more of the country than at any time since they were ousted by US-led forces in 2001.