Taliban bomb kills six foreign soldiers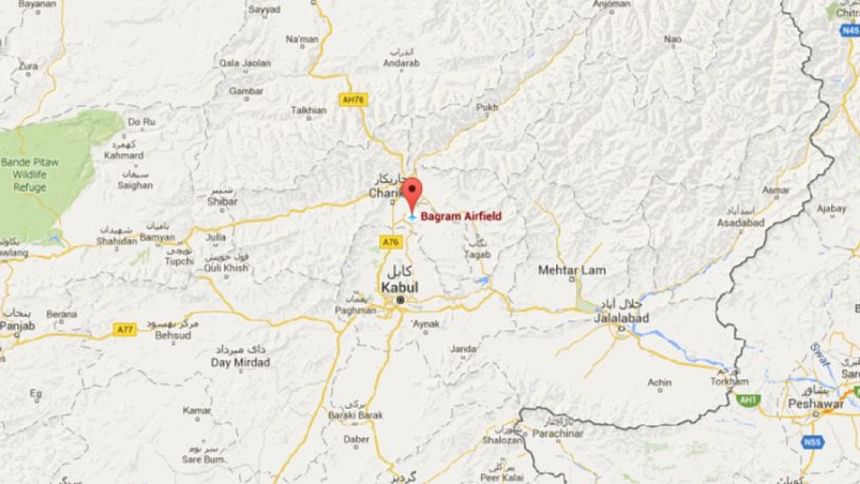 A suicide vehicle bomb attack on a patrol near a base at Bagram in eastern Afghanistan has killed six foreign soldiers and injured three, Nato says.
Nato, which leads the international force in Afghanistan, did not give the nationalities of the victims.
In a separate incident, the US embassy said a US citizen had been killed in the capital Kabul.
And in Helmand province, Taliban militants have laid siege to the police headquarters.
Brig Gen William Shoffner, head of public affairs at Nato's Resolute Support base in Kabul, said the attack near the Bagram base had happened at around 13:30 local time (09:00 GMT).
The base is the biggest US military facility in Afghanistan.
Earlier, a spokesman for the governor of Parwan province, where Bagram is located, told the BBC that the attacker had been riding a motorbike when he set off the bomb.
According to the spokesman, three Afghan police officers were also wounded in the attack.
The Taliban said it had carried out the attack in statements to media.
HELMAND SIEGE
In Kabul, police told the BBC a mullah killed had killed US citizen Lisa Akbari while she was attending a local gym. The mullah was arrested.
In Helmand, police commander Mohammad Dawood said his officers had been surrounded, and, without urgent help, risked being "captured alive".
Helmand has seen fierce clashes in recent months, with large areas of the province being held by the Taliban.
The province is a key Taliban base and an area of opium cultivation - the province has seen some of the fiercest clashes between Nato-led forces and the Taliban.
More than 450 UK military personnel died during a 13-year combat mission in Afghanistan, including more than 100 in Sangin.
UK forces ended combat operations in October last year.
Officials there have warned the whole of the southern province could fall.