SKorean president meets NKorea's Kim Jong Un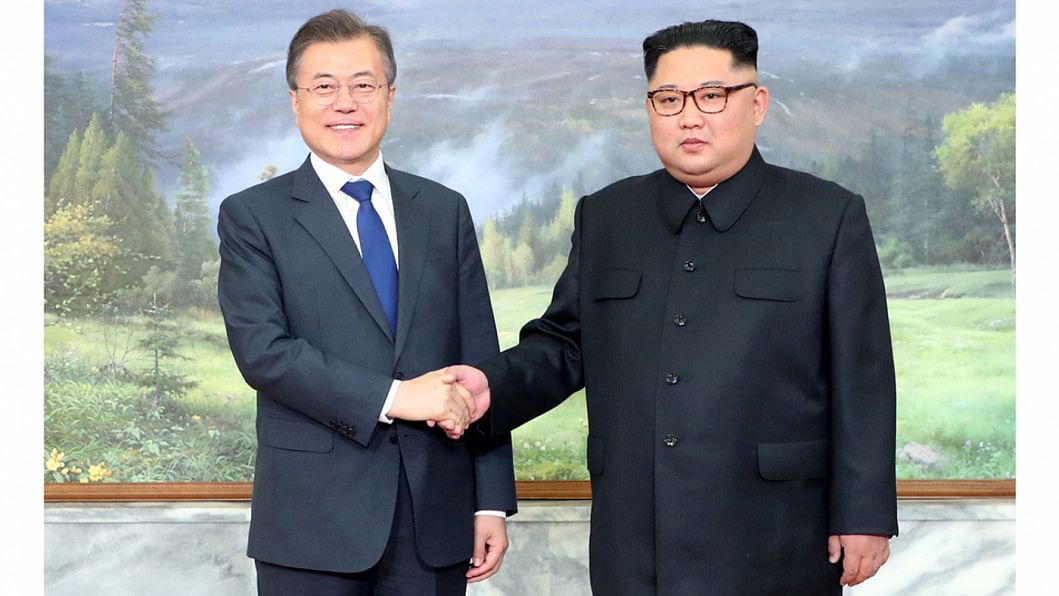 South Korean President Moon Jae-in met North Korean leader Kim Jong Un today to discuss Kim's possible upcoming summit with US President Donald Trump, the South said, the second inter-Korean summit in as many months.
Moon and Kim met just north of the heavily militarised border in the afternoon to exchange views to pave way for a summit between North Korea and the United States, South Korea's presidential office said.
Moon will announce the outcome of his two-hour meeting with Kim on Sunday morning, officials added.