SKorea PM offers to resign over allegations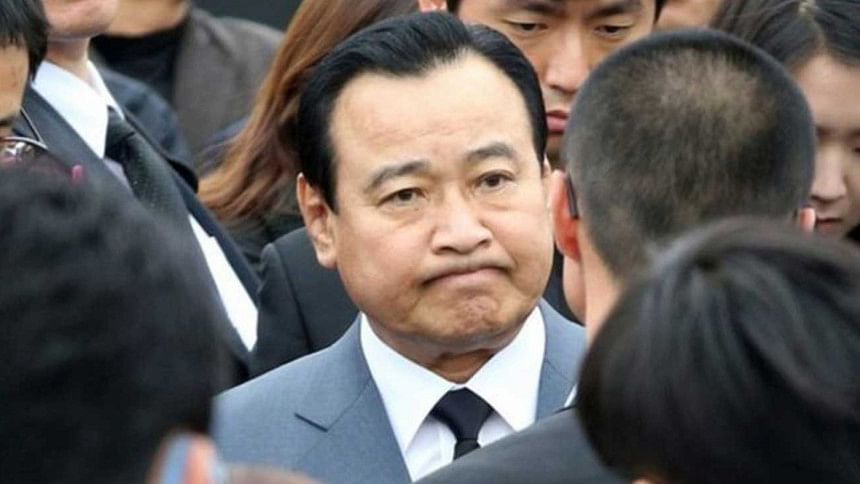 South Korea's Prime Minister Lee Wan-koo has offered to resign after facing accusations of accepting bribes.
President Park Geun-hye has not said if she will accept Lee's resignation, but has expressed sympathy for him.
State news agency Yonhap said she had called for a "thorough investigation" into the scandal.
Lee denies accepting 30 million won ($27,700; £18,600) in illegal campaign funds in 2013, but has come under pressure to stand down.
Under South Korean law, politicians cannot accept more than 100,000 won in contributions.
The scandal erupted when businessman Sung Wan-jong was found dead earlier this month in a suspected suicide. Sung was about to be questioned by authorities over allegations that he embezzled company money to bribe politicians.
Investigators found a note in his pocket listing the names of several people, including Lee, and numbers which appeared to indicate amounts paid to them.
An opposition party then called for Lee's impeachment.
Referring to Lee's resignation, Park said in a written statement: "I find it regrettable. I also feel sympathy for the agony of the prime minister."
She is currently in Peru on a four-day state visit. Yonhap reported that she would decide on whether to accept Lee's resignation by next week.
Lee has been in the job for only two months.
He filled the position after a protracted hunt for a candidate to replace his predecessor, Chung Hong-won.
Chung resigned shortly after the Sewol ferry disaster in April 2014 that killed more than 300 people.
He was kept on for several months as Park looked for a successor. Two candidates withdrew their candidacies after being accused of wrongdoing, before the job went to Lee.