Flow of Rohingya refugees on the rise again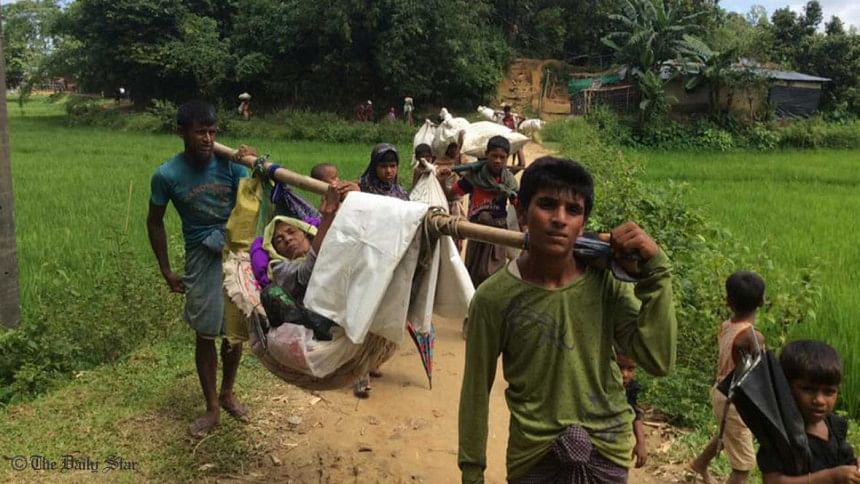 The flow of Rohingya refugees from violence-torn Rakhine state in Myanmar slowed for the last few days owing to bad weather but thousands have started entering Bangladesh again.
The flow resumed last evening through border points—Anjuman Para and Rahmater Beel—in Palongkhali union in Ukhia upazila, reports our chief reporter Pinaki Roy and our Cox's Bazar staff correspondent Zinnat Ali from the spot.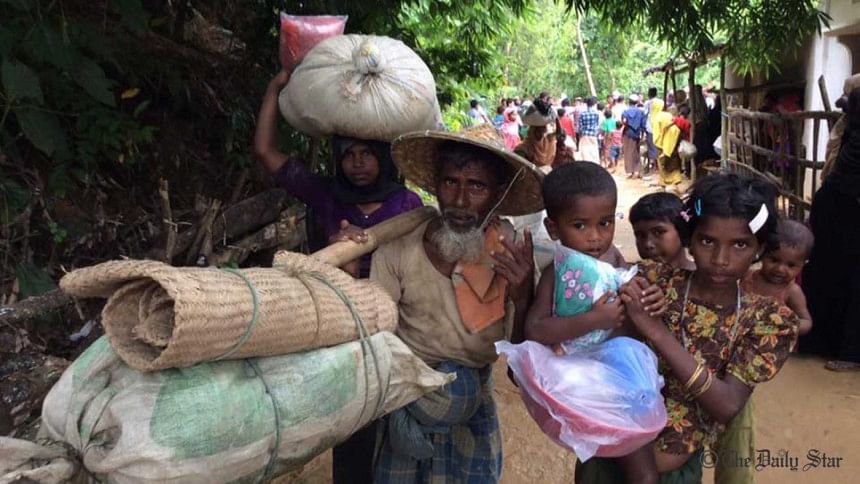 At least 10,000 refugees have arrived in Bangladesh so far since yesterday, the Cox's Bazar staff correspondent reports quoting Abdul Gofur Chowdhury, chairman of Palongkhali Union Parishad.
Talking to the newly arrived refugees, our correspondent on the spot gathered that they are from Buthidaung area of Rakhine State in Myanmar.
Bangladesh, one of the neighbouring countries of Myanmar, has received a total of 429,000 Rohingya refugees fleeing persecution in the Rakhine state of Myanmar since August 25, according to the Inter Sector Coordination Group, a coordinating body of the UN agencies.
The mass exodus came following a Myanmar military offensive allegedly targeting ARSA insurgents who attacked military outpost on that day.