Rohingyas demand justice for genocide in Myanmar
Seek recognition as citizens
Thousands of Rohingya refugees gathered for a rally at Kutupalong refugee camp in Cox's Bazar and demanded justice today on completion of two years since the Rohingya influx began following persecution by Myanmar armed forces.
Rohingya leaders urged the international community to take steps to ensure justice against the genocide carried out against the Rohingya community in Myanmar.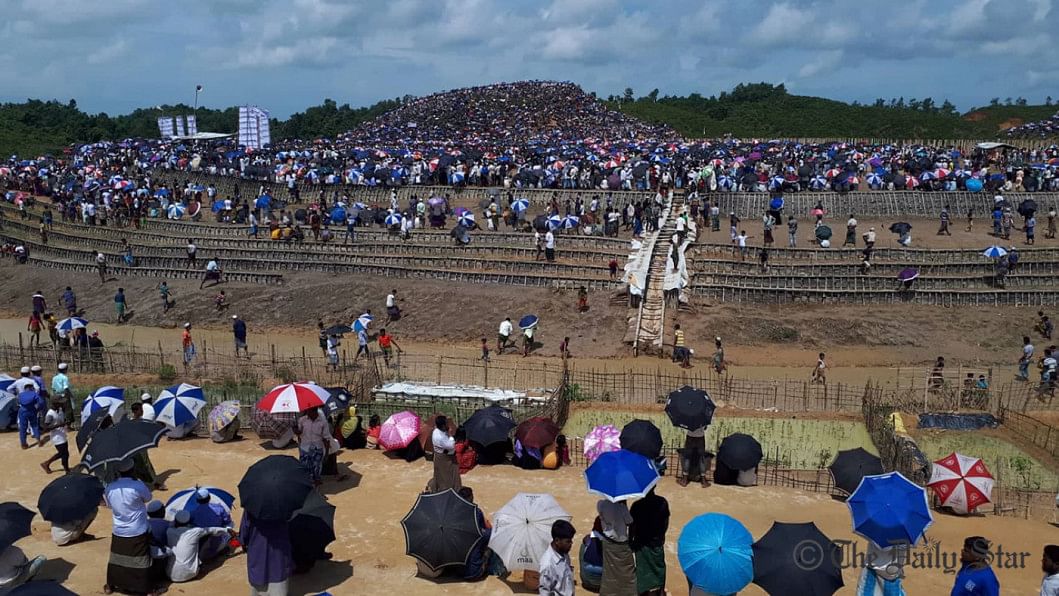 The rally was held on occasion of completion of two years of the Rohingya refugee crisis near the extension field of Camp-4, Block-B at Kutupalong Refugee camp, reports our Chattogram staff correspondent.
The Rohingya leaders also said they would agree for repatriation if their demands for citizenship in Myanmar is met and a safe environment is ensured in Rakhine state.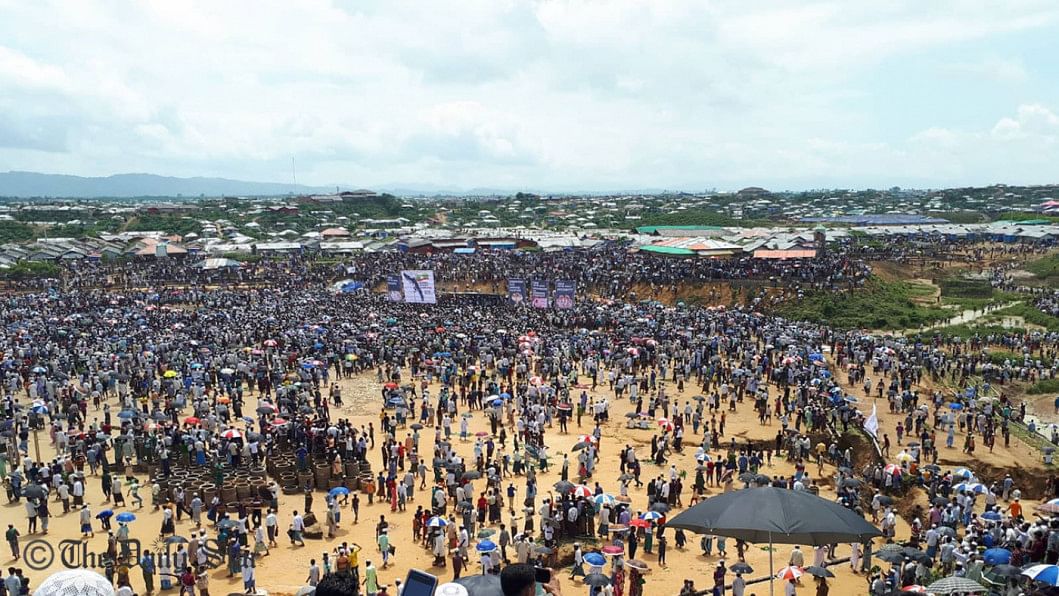 They also asked the Myanmar government to give them recognition as Rohingya community.
Bangladesh now hosts some 1.1 million Rohingyas, including 743,000, who fled the brutal military crackdown in Rakhine since August 25, 2017.