'Refusing to implement CAA unconstitutional'
Former Indian law ministers say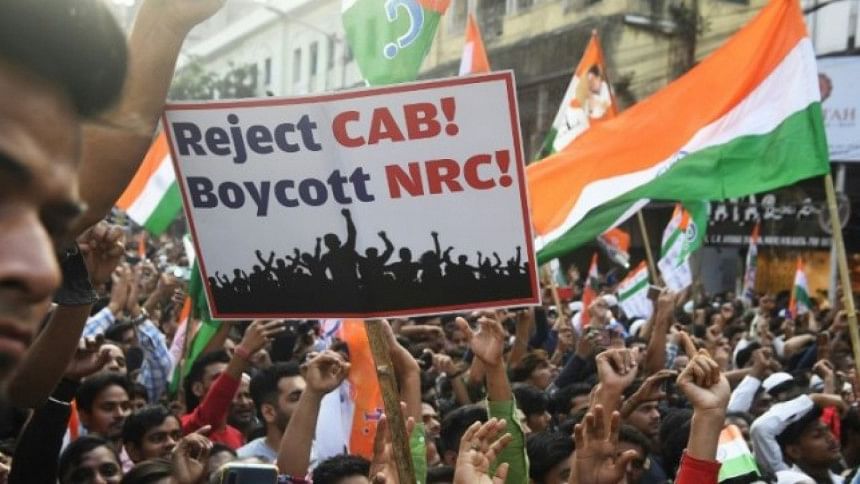 There is no way an Indian state can refuse to implement the Citizenship Amendment Act (CAA) when it has already been passed by the parliament and doing so would be "unconstitutional," Kapil Sibal, a former law minister of India, has said.
"Constitutionally saying that I won't implement it is going to be problematic and going to create more difficulties," he said at the Kerala Literature Festival (KLF) at Kozhikode in Kerala on Saturday night.
"It is not possible and is unconstitutional. You can oppose it, you can pass a resolution in the (state) Assembly and ask the central government to withdraw it," Sibal, also a senior Congress leader and legal luminary, said.
Salman Khurshid, another senior Congress leader and a former law and foreign minister, echoed Sibal' view.
"It's a matter where state governments have a very serious difference of opinion with the Centre as far as this law is concerned. So, we would wait for final the pronouncement by the Supreme Court. Ultimately, the Supreme Court will decide and till then everything is provisional and tentative," Khurshid said.
The remarks by Sibal and Khurshid came at a time when the Congress governments in states like Punjab, Rajasthan and Madhya Pradesh as well as Mamata Banerjee dispensation in West Bengal are opposing the CAA.
The Kerala and Punjab governments have already passed resolutions against the amended law.  
Describing the ongoing nationwide agitation against the CAA as a battle between "leader" and the "people of India", Sibal said.
"It is making an impact because globally and within the country the people are realising that this is not politics, this is real. These are students, ordinary and poor middle-class people coming out. They are not connected to any political party."
"People in India are showing their angst, their concerns, their worries about the future of India," he added.