NRC, CAA are India's internal affairs: Home Minister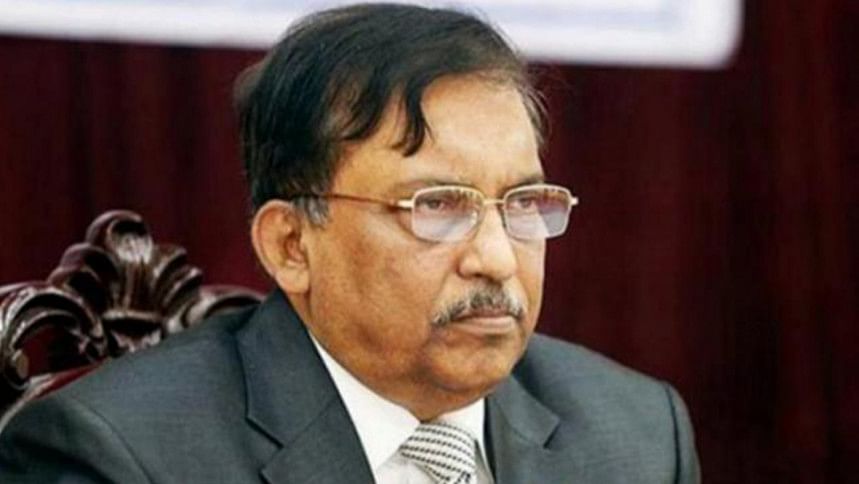 Home Minister Asaduzzaman Khan yesterday told parliament that Bangladesh is intensely observing Indian's internal situation regarding the country's controversial National Register of Citizens (NRC) and the Citizenship Amendment Act (CAA).
In reply to a query from ruling Awami League MP Ashim Kumar Ukil, the Home Minister also said the Bangladesh government will take measures in line with the International and Border Act in case of any tension regarding NRC and CAA.
In his question, Ashim Kumar Ukil wanted to know whether there is any reason for Bangladesh to worry regarding India's enactment of the NRC and CAA.
He also wanted to know the Bangladesh government's measures in this regard.
In reply, the Home Minister said the Bangladesh government considers NRC and CAA to be India's internal affairs.
"The debate created centering the (NRC and CAA) can be considered part of India's internal politics. We believe the Indian government will give full attention to their mutual trust and understanding with the government and the citizens of their neighboring country (Bangladesh) while taking steps on the basis of its political commitment," the home minister said in a written answer.
"Bangladesh considers the NRC issue as India's internal affairs. The highest authority of Indian government has given assurance to the Bangladesh government that the NRC issue would not put any unwanted impact on Bangladesh," Asaduzzaman Khan said.
The minister said: "Our border guard force—BGB—are at the highest alert to prevent any kind of border-related illegal activities and crimes. Actions will be taken in line with the International and Border Act if any tension is created."